Try another search or check out these top posts
Save
How to budget on JobKeeper and JobSeeker payments
With more than 3 million Australians likely to be on either JobSeeker or JobKeeper payments during the COVID-19 pandemic, many are wondering how they can survive off government assistance.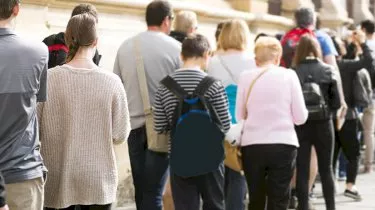 How to budget on JobKeeper and JobSeeker payments
With more than 3 million Australians likely to be on either JobSeeker or JobKeeper payments during the COVID-19 pandemic, many are wondering how they can survive off government assistance.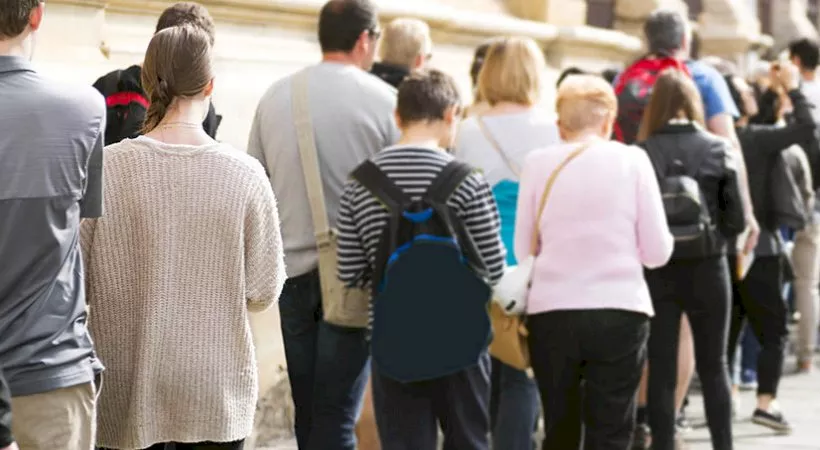 Financial adviser Helen Baker has set out a budget for healthy singles to show how they could theoretically survive short term on either payment.
"An income of $670 will be extremely difficult to get by on and is not sustainable over the long term, which is why the first step for JobSeeker and JobKeeper recipients will be to make arrangements with their banks, landlords, insurers and utility providers to defer or reduce payments." 
However, Ms Baker warns many individuals will have to make lifestyle changes, with many non-essential items being cut out during the COVID-19 pandemic.
"Those who use this guide will also need to almost eliminate non-essential spending. The budget caters for a healthy, single person without large ongoing expenses or in need of ongoing medical support. We want to show Aussies how they can live off these funds and best manage their finances until they can get back to earning their normal income," Ms Baker said.
Ms Baker reveals this example of how Aussies can survive on $550 or $750 per week before tax:
1. Rent/mortgage
Reduce payment to $200–$350 a week. If you are on $670 per week, to make ends meet, ensure your rent doesn't exceed $300 per week. Those on $500 per week should negotiate a rent reduction to $200. 
"Speak to your landlord about decreasing your rent and build a case for yourself. If you've been a good tenant, this puts you in a better position. If you're a tradesperson, see if you can offer up your services around the property, in exchange for lower rent, Ms Baker said. 
2. Electricity
$150–$200 per quarter. If you're on JobSeeker, aim to get your energy bill down to $150 per quarter (you'll allocate $12 per week). If you're on JobKeeper, negotiate it down to $200 per quarter ($15 per week). Many energy providers offer pay-on-time discounts, so pay attention to when you need to pay your bill before to take advantage of this. 
Ms Baker recommends Aussies do their research to see what energy assistance schemes are available in their state. She said: "For example, residents in NSW could be eligible for a one-time payment through the Energy Accounts Payments Assistance (EAPA) scheme, where they could receive at least one $50 EAPA electronic voucher."
3. Internet and mobile phone
Up to $25 per week. Individuals who pay internet and mobile in a "bundle" should look to pay no more than $25 a week ($105 per month) combined — or $13 and $12 a week ($55 and $50 monthly) for each, if they are billed separately.
"If you're paying your internet plan and mobile phone bill separately, find out whether you can combine these into a package. You may be able to get a discount for being loyal to your provider and having multiple products with them," Ms Baker continued.
4. Supermarket items and fresh produce
$140-150 limit per week. This budget allocation should be adhered to by those earning either $500 or $670 per week, and covers items such as fruits, vegetables, milk, bread, toilet paper, vitamins and cleaning products.  
5. Cosmetics and toiletries
$7 weekly limit. Individuals living on either budget should allocate a maximum of $7 a week. While this might not be enough to cover the purchase of an item, consider saving the weekly amount until the end of the month, so you'll have a total of $28 to spend. 
6. Hairdresser
$0–$75 a quarter. Unfortunately, for those on $550 a week, there won't be enough budget to get roots touched up or a cut at a salon for the next six months. However, an at-home colouring kit could be incorporated into the cosmetics and toiletries budget.
7. Car
$50–$65 per week on petrol, parking and tolls. Motorists on each budget can spend a maximum of $25–$30 in petrol and around $20–$30 in road tolls and parking per week. If you no longer need to drive and can have your car sitting at home, the $200 a month you save could be put towards other expenses. 
8. Public transport
Budget $40 a week. Aussies living off $500 a week are advised to stick to the lower end of this budget, while those earning $750 a week can spend the extra $10. While this budget may not be possible if people were working their regular full-time hours and commuting to work, a reduction in hours may mean people aren't travelling as much for work. If people are working from home and don't need to commute, that's $40–$50 a week that can be put in your back pocket.
9. Streaming subscriptions or pay TV
$24 maximum a month. It's not necessary to have a subscription to every streaming platform, so unless you can fit multiple subscriptions within your $6 weekly budget ($24 per month), Ms Baker recommends people cancel the other platforms and only use one at a time.
"Once you've watched everything you want to on one subscription, cancel it then sign up to the next one. Most platforms also offer a free trial, or you may be able to find a promo code online, so find ways to cut back on these expenses to leave additional funds for other areas."
10. Alcohol
$20-30 weekly budget. Ms Baker knows that it's unrealistic for many to forego the occasional glass of wine, particularly during this time, so she has allocated a $20-30 budget per week for individuals on both earnings to spend on alcohol.
11. Eating out
$10–$20 towards takeout or coffees. While eating out usually includes spending at restaurants, buying takeaway, lunches and tea or coffee, it might be easier to stick to over the next couple of months while government-mandated shutdowns see cafés and restaurants remain closed for dining in. 
"Everyone wants a little luxury, so if you're living off a $550 weekly payment, you can spend your $10 budget on two to three coffees a week or a takeaway lunch. Those on $750 a week have an additional $10 allocated, which could be used on one restaurant-bought dinner each month," Ms Baker said.
Forward this article to a friend. Follow us on Linkedin. Join us on Facebook. Find us on Twitter for the latest updates
About the author