Try another search or check out these top posts
Save
Best way to save money fast
Everyone wants to know the best way to save money fast, but there's really no easy way to save money other than spending less than you earn.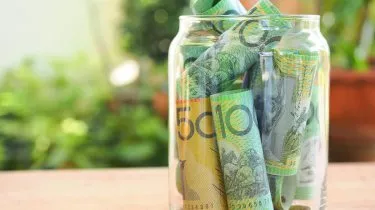 Best way to save money fast
Everyone wants to know the best way to save money fast, but there's really no easy way to save money other than spending less than you earn.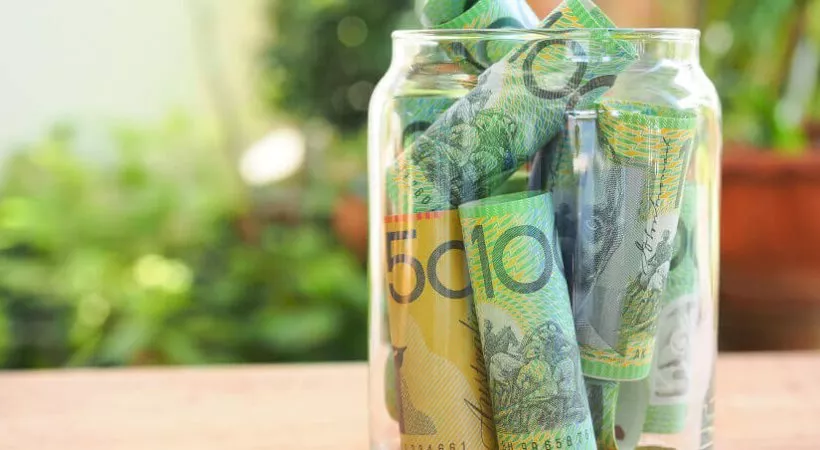 That's easier said than done, especially since so many of us are tempted into buying things we don't need. It's also difficult because all savings strategies require discipline, patience and time.
But there are simple ways to fatten up savings quickly. Here are some ideas to consider:
Create a budget and spending plan… and stick to it
It's easy for those who are aware of their cash flow to dream up and write down a budget and spending plan. The hard part is going against our impulse as consumers and remaining consistent.
Having a budget in place and maintaining it is really the best way to save money fast because it helps people rein in excess expenses.
Eliminate unnecessary expenses
It's not always easy to do, but eliminating unnecessary expenses can be simpler if a person looks in the right places. Some of the easiest to eliminate are:
Late payment penalties
Late payment fees are a waste of money. If you have credit card debt and bills to pay, it's best to ensure that you always pay on time and in full to avoid a compounding interest. Since credit cards are a ticket to a life buried in debt, we recommend consciously limiting your swiping — unless you can get back something practical out of it like mileage points for your next vacation.
Automatic responses to deals
If you tend to accept deals for a small additional cost, such as meal portion upsize offers in fast food chains, you may want to reconsider the bargain because even small additional expenses accumulate.
Declining such offers will not only help you save money, it's also healthier because it means refusing the extra sugar, salt and fats that come with the extra portions. To prove this money-saving tip works, simply drop the small amount you would have spent for the upsize in a piggy bank and watch it collect.
Learn to repurpose and get creative with solutions
It's always tempting to head to a go-to store with wallet in hand if you want or need something and you have a little extra cash. But for the sake of saving money, try to challenge your impulse to buy and develop your creativity instead.
To make the exercise more interesting, check the price of the item you wanted to buy and compare it to the amount you spend for the creative solution. If your creative solution was cheaper, consider setting the savings aside each time you use your skills instead of buying.
Turn loose change to big bucks
People usually ignore the coins in their pockets, but loose change still deserves enough respect. Many are guilty: If a 5 cent coin accidentally drops from someone's pocket and rolls under a car, they may just shrug it off and walk away.
Every big thing starts small – this applies to money and saving as well.
Imagine this: If the same person drops a 5 cent coin each day for a month and never bothered to retrieve it, they've already lost $1.50 in 30 days! In a year, that 5 cent loss per day translates to $18.25 or $18.30 on a leap year.
Now make it 10 cents, and the negligible loss adds up to $36.50 or $36.60 in a year.
The point is to never take loose change for granted when you're trying to save money: even small amounts can go a long way when lumped together.
Consider setting up a container for dropping all unwanted loose change everyday — it may just be one of the easiest ways to save money.
Just don't get tempted to count and spend it once the container is full. Instead, take it to the bank, deposit it in full and invest it once the balance becomes substantial enough.
Give up a bad habit using a penalty system
If there is anything that is equally difficult as saving money, it's giving up a bad habit — although some are better at self-discipline than others.
So, what can people struggling with breaking a bad habit do to get some dose of motivation? Step up by combining both challenges — and earn from it in the process.
Let's say a person wants to give up their excessive dependence on caffeine, here's what they can do:
Assign a realistic price tag on each cup of coffee and set a target number of cups
Example: $3 per cup, two cups per day


Once the price and goal are set, start paying up
Each time they drink coffee, they can set aside the full amount as payment. That means they would be paying double for the coffee to compensate the coffee shop and themselves. So, if their coffee is $3, they pay the shop $3 and save the other $3.


Charge a steep penalty for each cup of coffee consumed in excess of the target
This means three cups of coffee translate to $6 for the first two cups and another $6 for the third. They may consider doing this even if the coffee is free (i.e. free refills, company-sponsored coffee or someone else paid for it).
Unspent money is money saved
The ideas above may seem too commonsensical – even absurd to some. But to note here again, the best and easiest way to save money is to ensure that expenses do not exceed earnings.
When total expenses are equal to income, there's no savings. When expenses exceed income, there's debt. The best practice is to control spending and to look at saving money from another perspective.
If you don't spend all the money you earn, you can save the balance for another goal or day, like retirement. If you want to go further than saving, the next step is to find ways to grow your money and, for that, there's no wiser way than to learn how to make smart investment choices.
Explore nestegg for more tips on saving money
Forward this article to a friend. Follow us on Linkedin. Join us on Facebook. Find us on Twitter for the latest updates
About the author