Try another search or check out these top posts
Save
Best budgeting apps for Aussies in 2021
Looking to manage your money better but don't know where to start? A budgeting app may be the solution to your problems.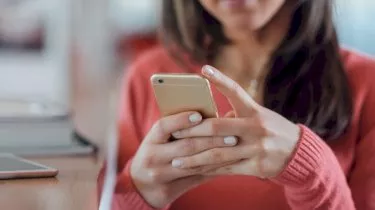 Best budgeting apps for Aussies in 2021
Looking to manage your money better but don't know where to start? A budgeting app may be the solution to your problems.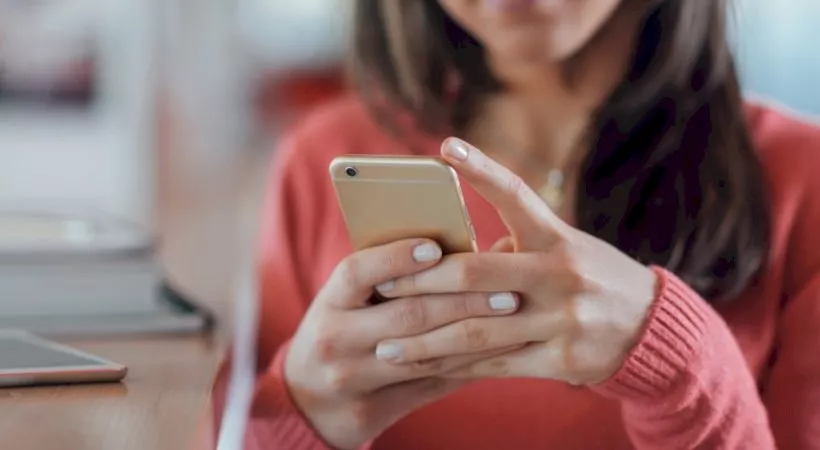 Keeping track of your spending, achieving your savings goals and sticking to a budget plan can be difficult, and it takes time and discipline to reach your financial goals. If you're looking to have better control over your personal finances, a budgeting app may be just what you need.
There are many budgeting apps available to Aussie consumers, readily available for download on your phone or gadget (and some of them are even free). 
However, it can be overwhelming to choose which ones to use and to know which ones have the features that will best suit your needs. 
So, we've done the hard work for you by creating a list of the best and most popular budgeting apps in the market.  
WeMoney
Features:  
Allows users to track their credit scores and net worth 
Connects all of a person's financial accounts into one convenient place
Offers budgeting tools 
Provides upcoming bill reminders
Allows users to connect with the community to receive tips 
Receive offers for potentially better products to save money
Overview: 
WeMoney bills itself as a financial wellness app, with over 35,000 downloads since it launched in September 2020. With an average app store rating of 4.0, it's fast becoming one of the popular financial apps this year. 
It's a 'smart money app' that allows users to get a bigger picture of their financial health by connecting all of a person's financial accounts into one convenient place, including saving accounts and transactions, credit cards, home loans and personal loans, share trading accounts and superannuation funds. 
Aside from tracking a user's net worth, the app offers tracking of your credit score. You can also create budgets within the app while connecting with other users in the community to receive tips on how to better manage your money. 
WeMoney is free to use and it does not sell your data to third parties. The app's security is also commendable, with features such as  Fingerprint, FaceID, and PIN logins. 
Where is WeMoney available for download? WeMoney can be downloaded both on iOS and Google Play. 
Pocketbook Personal Finance Expense Tracker
Features:  
Syncs account with over 30 banking providers with no manual entries needed
Daily, weekly and monthly spending reports
 Provides upcoming bill reminders and track recurring payments.
Tracks and limits your discretionary spend beyond your bills
Categorises over 80 per cent of your transactions
Overview: 
Pocketbook is a Sydney-grown free budgeting app that easily syncs with all your financial needs by connecting your bank accounts, credit cards, as well as loans. It is estimated to have over 800,000 users. 
Once you've linked up your bank accounts, the app automatically tracks your transactions and groups them into categories — things like groceries, transport and shopping. The app claims to categorise up to 80 per cent of all your transactions. 
The app offers a 360 degree view of its users' finances. It has an activity feed feature, with the latest insights of where your money goes. You are provided a daily, weekly, and monthly report so you stay on top of your expenses. 
You can view your budgets, recent transactions, and balances when using the app.You can set yourself a budget for each type of spend and get notifications when you're getting too close to your limits.
Pocketbook can also send you reminders when you have upcoming bills or recurring payments. You can also link up your super and investment accounts.
Where is Pocketbook available for download? Pocketbook can be downloaded both on iOS and Google Play. 
MoneyBrilliant
Features:  
Finds cheapest utility and gas deals
Tracks and categorises spending
Customisable budgets
Links banking accounts, investments, super and insurance
Tracks tax deductible expenses
Bank-level security and encryption
Overview: 
MoneyBrilliant is a very similar app to Pocketbook. It connects users to over 200 financial institutions in Australia and syncs your spending to categories.  
But what makes MoneyBrilliant different from Pocketbook is that it syncs all of your money, including your super and investment portfolios which gives you a fuller picture of your finances. 
Another advantage of MoneyBrilliant is that it also has a tax deductions function and helps you find potentially tax-deductible expenses based on your occupation.
Through the app you can also create budgets, set up notifications for upcoming bills and access tools to help you save towards goals like saving for retirement or buying a house. The app can automatically create a budget based on your historical income and spending, and tracks and reports your progress.
It also helps you find the cheapest and electricity bills based on your bills and energy usage data. 
Unlike Pocketbook however, MoneyBrilliant is not free. MoneyBrilliant comes in a 'Basic' plan (free) or 'Plus' plan ($9.90/month or $99/year).  But if you'd like to try the app, it offers a 30-day trial period. 
Where is MoneyBrilliant available for download? MoneyBrilliant can be downloaded both on iOS and Google Play. 
Frollo
Features
Provides real-time insights 
Syncs accounts from more than 100 banks, super funds and financial institutions
Budgeting, automatic categorisation and bill tracking
Helps you set your financial goals and track your progress 
Bank-level security and encryption
Overview:
While Frollo is also very similar to MoneyBrilliant and Pocketbook,  it is newer and not quite as popular.  The Frollo app developed by fintech Frollo has more advanced features available to Australians. It offers free and secure synchronisation with bank accounts, home loans to super from more than 100 financial institutions, giving you a comprehensive financial overview in one app. 
Frollo is known for being one of the first adopters of open banking in Australia. This means they can provide near real-time data to users from participating lenders. You can link your accounts in seconds and your transactions are updated instantly, so you'll always have an up to date view of your finances. 
The app allows users to create their own budgets, set and track goals and utilise customised insights. Additionally, spending is automatically categorised. There's also a bill tracking feature, which alerts users before their bills come in. 
In April 2019, Frollo also rolled out the 'Frollo Score" feature. Users are rated with a score from 1 to 1,000 that tells them how they're doing financially, based on their spending habits, debts and savings. 
Where is Frollo available for download? Frollo can be downloaded both on iOS and Google Play. 
Goodbudget
Features: 
Sync to bank accounts & expense tracking
Export data to Microsoft Excel
View your spending by category  
Reports, such as an income v spending report
Schedule transactions and automatic envelope fills
 
An American app also available for download in Australia, Goodbudget touts itself as a ' budget tracker for the modern age' while using the old-fashioned 'envelope' method of saving. 
Goodbudget takes the idea of splitting up your cash into different physical envelopes, with each envelope used for different spending categories into the modern times.
The app allows you to create virtual envelopes for your monthly bills and expenditures. You can set the limits for certain categories of spending and you  are only allowed to spend out of the designated envelope.
In the past, this involved splitting up your cash into different physical envelopes, with each envelope representing a different purpose such as rent, groceries or savings. Goodbudget takes this idea into the 21st century with its virtual envelopes. Using the app, you can create virtual envelopes for your monthly bills and spending and This could be helpful if you're looking for a simple way to budget.
It also has the standard feature of allowing you to link to your bank accounts. 
Globally, Goodbudget has more than one million downloads. The app is currently rated 4.7 stars out of 5 on the App Store and 4.4 stars out of 5 on Google Play from more than 18,000 user ratings. There is also a desktop version available. 
It is a paid app, but it offers a free version that will allow you to make and use up to 10 virtual envelopes. 
Where is Goodbudget available for download? Goodbudget can be downloaded both on iOS and Google Play. 
Conclusion
Not every budgeting app is built the same and everyone needs something different. On that note, there is no single budgeting app that is best for everyone and what's best for you might not work for someone else.
Keep in mind that this is not an exhaustive list, but it will help you be informed of the standard features that most of these apps offer. This can help you compare your options and find the best budgeting app for you. 
What budgeting app are you using now? Which app do you think works best for you? For more tips and information on budgeting, explore nestegg today! 
Forward this article to a friend. Follow us on Linkedin. Join us on Facebook. Find us on Twitter for the latest updates