Try another search or check out these top posts
Save
4 apps that can help you make the most of your money
Are you looking to get smarter about your finances? There's an app for that.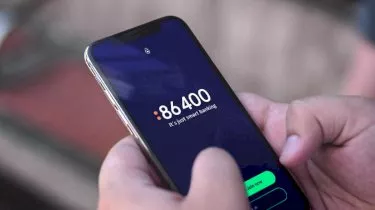 4 apps that can help you make the most of your money
New finance-focused apps offer consumers new options when it comes to managing their money.
Mozo spokesperson Tom Godfrey said that there are plenty of good options that can help when it comes to keeping your personal finances on track, regardless of whether you're looking to squeeze more savings out of your monthly budget or start investing via exchange-traded funds.

"Sticking to financial resolutions can be tricky but with open banking making our financial information more accessible than ever before, a number of fintech apps can help you unlock the possible savings and track your expenses," he said.
Mr Godfrey said that money management apps like Frollo could help you get a better sense of where your money is going, giving you the insight you need to curb your spending.
"The apps allow you to link your bank accounts on one platform so you see your transactions and categorise your spending," he explained.
Another financial app that Mr Godfrey recommended was Raiz, which allows users to automatically round up transactions to the nearest dollar and deposit the excess into a savings or investment account.
For those priced out of property and unwilling to gamble on the volatility of cryptocurrencies like bitcoin, micro-investing apps and retail trading apps have become a more accessible way to approach building wealth.

Spaceship chief executive Andrew Moore told nestegg that those who haven't invested before could often find the prospect and process of doing so daunting.
"Young Australians have traditionally been disconnected from investing, whether because of fees, complicated processes, or jargon-heavy products," he said.
Beyond apps that make it easier to curb your spending or start investing, Mr Godfrey also advocated consumers take a look at apps like ShopBack, Cashrewards and MyRewards.
"You can also use services such as Honey and Klarna to automatically scan for discounts and coupon codes across the internet," he added.
Doing everything you can do to get a good deal sounds obvious, but it's a surefire way to save money in the short and long run.

Sometimes, the best way to boost your financial situation is to optimise your spending.
Mr Godfrey said that apps like Finspo could help consumers achieve this, letting them reap the benefits of finding the best deal on a home loan or other financial products.
"Although you might not have heard of these fintech brands, it's worth spending a little time getting to know some of the tools that could help you achieve your financial goals," he said. 
That being said, Mr Godfrey said that these apps do have their limitations.
"If you are in financial hardship, seeking out professional advice from a financial advisor might be more beneficial," Mr Godfrey said.
Forward this article to a friend. Follow us on Linkedin. Join us on Facebook. Find us on Twitter for the latest updates
About the author