Try another search or check out these top posts
Invest
Why investors should be 'cautiously optimistic' in 2022
Equities will outperform in the year ahead, according to ANZ's forecasts.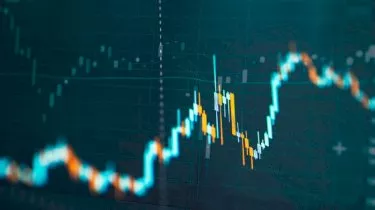 Why investors should be 'cautiously optimistic' in 2022
ANZ Private Bank has predicted that equities will continue to outperform bonds and cash in its "cautiously optimistic" outlook for 2022.
More moderate returns for equities have been forecast by the bank in the year ahead during higher levels of volatility, particularly in the first half with the withdrawal of liquidity measures by central banks.
"As 2022 gets underway, we maintain our broadly optimistic tone for risk assets but would warn against any expectations of double digit returns from equities like those experienced in 2021," said ANZ Private Banking head of investment strategy Lakshman Anantakrishnan.
The bank pointed to inflation as a key area of focus for 2022 and predicted it would moderate in the second half of the year while still remaining above pre-pandemic levels.
"Inflationary pressures and more precisely the reaction function of central banks will perhaps be most telling for asset prices this year," Mr Anantakrishnan said.
In Australia, ANZ noted that inflation was rising at a slower pace than other major economies and predicted it would end the year just below 2.5 per cent.
According to the bank's forecasts, inflation will then reach 2.5 per cent in the first quarter of 2023, putting it into the mid-point of the Reserve Bank's 2-3 per cent target range and leading to a 15 basis point rise in the first half of 2023 before further rises totalling 75 basis points throughout the rest of the year.
"Looking at Australia, we still expect the vaccine-led recovery, removal of border restrictions, and a combination of high levels of household savings and pent-up demand to provide a strong backdrop for the domestic economy to solidify its rebound this year once the Omicron situation subsides," said Mr Anantakrishnan.
Compared to the rest of the world, ANZ expects the local share market will underperform, while the US could be on track to mark its fifth consecutive year of outperformance.
Despite the bank's mostly positive outlook, Mr Anantakrishnan noted that a number of downside risks could impact its forecasts.
"COVID-19 variants have the potential to unhinge the global recovery, bring further widespread lockdowns, more persistent supply-chain pressures and with them sustained elevated inflation," said Mr Anantakrishnan.
"Medical advances, rising inoculation rates and nuanced restriction measures provide hope that Omicron or any further virus mutations will become speedbumps rather than brick-walls for the global growth agenda in 2022."
Mr Anantakrishnan also suggested that any near-term pullback in markets would likely signal "a healthy correction from what are already 'frothy' global share markets".
"As always, we advocate for a long-term, diversified investment strategy to help navigate changing market environments," he said.
Forward this article to a friend. Follow us on Linkedin. Join us on Facebook. Find us on Twitter for the latest updates