Try another search or check out these top posts
Invest
Who let the doge out: The rise of dogecoin
What is dogecoin? We answer your questions about the cryptocurrency that started as a joke but is now taking a big bite out of the crypto market.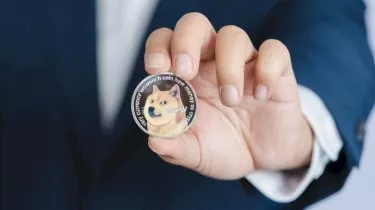 Who let the doge out: The rise of dogecoin
What is dogecoin? We answer your questions about the cryptocurrency that started as a joke but is now taking a big bite out of the crypto market.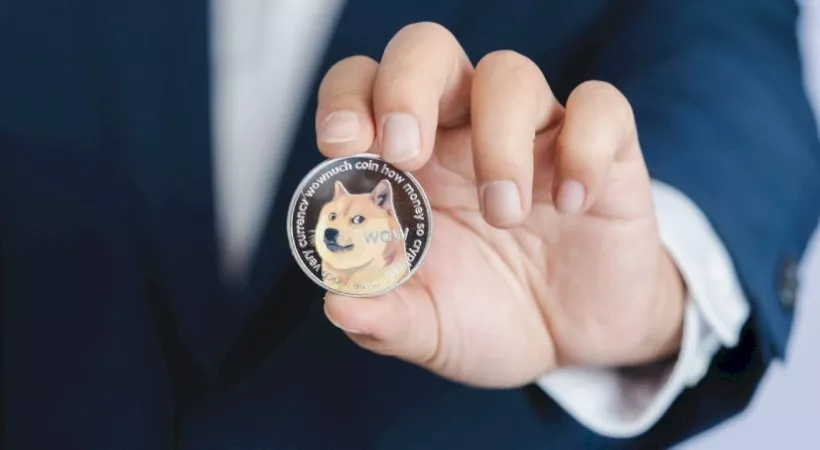 There's a saying that goes, "Every dog has its day". But it seems that dogecoin, the meme digital currency linked to an image of a Shiba Inu dog, is pretty well placed to maintain the crypto market limelight for the entire year. 
Dogecoin is a cryptocurrency like bitcoin or ethereum. However, it's a very different animal compared with either of these popular digital coins. The latest cryptocurrency star was originally launched as a joke for crypto fans and derived its name from a once-popular meme, the doge meme.
But what started as a joke is now serious business, with the price of dogecoin continuing to climb to new record values. As of writing, it has become the fourth-largest cryptocurrency with a market cap at US$69 billion, putting the meme crypto behind bitcoin, ethereum and binance coin.
Dogecoin is exploding in popularity as big names rally behind it. Renowned Tesla chief executive Elon Musk has repeatedly expressed his support for the meme crypto in a series of social media posts, even tweeting, "Who let the doge out?" 
Rapper Snoop Dogg posted a mock album cover captioned "Snoop Doge". Gene Simmons, co-founder of the rock band Kiss, even called himself the "God of Dogecoin". Trading platforms eToro and cryptocurrency exchange Gemini also threw their support behind the meme cryptocurrency.
So, what is dogecoin, and why is the internet buzzing over it? We've got answers to your questions about the hottest, quirkiest cryptocurrency on the market. 
What is Dogecoin? 
Dogecoin, pronounced as "dōj-coin", was introduced as a joke in 2014. It was developed by IBM software engineer Billy Markus and Adobe engineer Jackson Palmer and was designed as a new centralised cryptocurrency for peer-to-peer transactions.
But unlike other cryptocurrencies that have a distinct and sophisticated digital currency symbol, its developers chose the Japanese dog breed Shiba Inu as the branding for dogecoin, which was already very popular online due to the "doge meme". 
The doge meme typically consists of a picture of a Shiba Inu dog accompanied by multicolored text in Comic Sans font (arguably the most joked about font on the internet) in the foreground. The text, representing a kind of internal monologue, is deliberately written in a form of broken English. 
Dogecoin was originally created to poke fun at bitcoin enthusiasts. In its early days, the dogecoin community set up publicity stunts to boost the meme currency's profile. One of these stunts included gathering funds to sponsor the Jamaican Bobsleigh team to attend the 2014 Winter Olympics.
Dogecoin has been around for several years, but it only began to lead the cryptocurrency pack in early 2021. It became popular on Reddit's WallStreetBets message board (the instigator behind short squeeze of stocks like Gamestop and AMC in January), where enthusiasts promised to send its value "to the moon" before moderators stepped in and banned all discussion of crypto on the subreddit. 
But this was enough to spark the rally declared as the "GME crypto", which was further fuelled by support from popular internet personalities, notably Tesla's Mr Musk. In late January, the Tesla founder tweeted a picture of a magazine cover of "Dogue" — a play on the fashion title "Vogue", which many users on Twitter and Reddit took to mean that Musk was throwing his support behind the doge rally.
Today, dogecoin is no joke, having exploded in value and gained over 5,000 per cent in 2021. Experts speculate that the meme currency will continue its run and could even hit US$1 price and US$100 billion in market capitalisation this year.
How does dogecoin work? 
Dogecoin runs on blockchain technology, similarly to bitcoin and ethereum. Blockchain is a distributed, secure digital ledger that records and stores all transactions made using a decentralised digital currency.
People "mining" dogecoin use computers to find the solution to complex mathematical equations to push through transactions and lodge them on the dogecoin blockchain. Miners earn additional dogecoin for processing transactions and supporting the blockchain ledger.
All holders of the digital currency have an identical copy of the dogecoin blockchain ledger, which is up to date with all new dealings in the cryptocurrency. Like other digital currencies, dogecoin's blockchain network utilises cryptography to keep all transactions secure.

While dogecoin can be used for payments, it's not a very efficient store of value due to the lack of lifetime cap on the number of coins. This means that dogecoin is highly inflationary in nature. The blockchain rewards miners for their work by creating millions of new dogecoins every day, which makes it highly difficult for speculative price gains in the cryptocurrency to hold up in the long run. 
So, what is the main difference between dogecoin and bitcoin? First, it's quicker and easier for miners to solve the dogecoin mathematical calculations that complete and record the transactions, which makes it more efficient for processing payments and purchases. It's estimated that it only takes one minute to ratify new blocks on the dogecoin blockchain, which usually takes 10 minutes on the bitcoin blockchain. 

Another notable difference between the two cryptos is their lifetime cap. As mentioned, there is no lifetime limit on the number of dogecoins that can be created. Meanwhile, there is a lifetime cap of 21 million bitcoins, which means that there is a limit to the number of coins that can be created. It also means that miners are forced to work on harder and longer mathematical equations to "mint" a new bitcoin, and to a degree, this helps guarantee bitcoin's capacity to hold and increase its value over time. 
How to buy dogecoin in Australia
You can purchase dogecoin on a cryptocurrency exchange like Coinspot, Swyftx or Binance. The mentioned exchanges will require you to set up a fund with fiat currencies such as the Australian dollar or other cryptocurrencies. Online brokers such as Robinhood and TradeStation also allow you to purchase dogecoin. Before purchasing, here are things you should look out for in a crypto exchange.  
As with other cryptocurrencies, once you have bought your dogecoin, it's advised to transfer your coins to a crypto wallet. Some exchanges offer crypto wallet services or you can use an app on your mobile device or even a physical hard drive. 
It's best to move your coins to a crypto wallet. Wallets take many forms, from online services offered by exchanges like Coinbase (while you can't buy dogecoin on Coinbase, you can store it in your Coinbase wallet) to apps on your mobile device or even a physical hard drive. You secure the wallet with a private password. Since your coins are held outside of an exchange, there's an extra layer of protection against hacks.
To learn more, here's our guide on how to buy cryptocurrencies in Australia. 
Should you invest in dogecoin?
Is dogecoin a good investment? It's true that people who bought dogecoin at the start of 2021 have been well rewarded, making it a tempting opportunity for investors. However, experts are not sure if the growth recorded by the meme crypto will be sustainable in the long term.
As mentioned, the constant flow of new coins onto the market put unending downwards pressure on the coin's value. Because of this, dogecoin is considered as unstable for long-term investment. This is contrary to deflationary coins like bitcoin which have a high demand and a limited supply. 
Additionally, crypto markets can be very unpredictable. For example, non-fungible tokens are now taking the internet by storm, causing ethereum to surge to new heights. The same volatility has also been observed in bitcoin prices, which have taken crypto investors for a roller-coaster ride over the years. 
Historically, the per-coin value of dogecoin has been very low, around US$0.003 per coin for most of 2020, so people were more likely to give them away as online rewards. Nobody really anticipated dogecoin to even hit $US0.10 and now it's nearing a US$1 value mark. 
Experts also warn about the additional security risks for dogecoin compared with other currencies. At its current form, dogecoin doesn't have the same security level and code-level scrutiny that bitcoin and ethereum have. Furthermore, the mining community around dogecoin is not that robust, making them vulnerable to mining-level attacks. 
Recent headlines might make you think that investing in dogecoin means it's a fast ticket to big profits. However, remember that purchasing any sort of cryptocurrency involves risk, and that includes dogecoin. Follow the general rule of not investing more than you can afford to lose and do your research before you sink your teeth into this cryptocurrency. 
Will you invest in dogecoin? Let us know in the comments below. Explore nestegg for more news and updates!  
Forward this article to a friend. Follow us on Linkedin. Join us on Facebook. Find us on Twitter for the latest updates