Try another search or check out these top posts
The Australian economy is in a unique position at the moment – stuck between economic ties to the east and military ties to the west.
In a recent speech, the secretary of the Department of Prime Minister and Cabinet, Dr Martin Parkinson, said Australia is facing challenges that will determine the country's future in the Asia-Pacific region: the possibility of a US and China trade war and the flow-on effects of technology. 
Great power competition
If the United States and China embark on the predicted trade war, Dr Parkinson forebode that the impact this would have on Australia's economy could "sink" the country. 
"Australia and the region have much to lose from a concerted effort to decouple the US and Chinese economies, possibly even more than the damage that will be done to each of the superpowers themselves," Dr Parkinson warned.  
Technology
Dr Parkinson went on to note the rise of technology as also providing a number of new challenges for the region as is the predicament currently facing Australia's policymakers.
With technology moving countries from a manufacturing economy towards a service economy, Dr Parkinson highlighted the risks this could create for Australia due to increased competition and nationalism.
He also argued that technology is one of the reasons why the West's central banks are struggling to lift inflation due to a flattening of the trade-off between unemployment and inflation.
It's not all doom and gloom, however, with the economist arguing that the changing dynamics in the region could also provide immense benefits to Australia.
How Australia can cope going forward
The Asia-Pacific region is likely to remain fast growing, Dr Parkinson said, with three-quarters of GDP growth coming through the Asia-Pacific region, as Indonesia, China, India, Vietnam and Japan continue to grow their own economies.
Dr Parkinson said Australia's key successes over the last three decades have been made possible through policy, knowledge and consistency of national character. 
He also considered free trade agreements and the expansion of trade opportunities with country groups as making it easier for foreign countries to trade with Australia.
Forward this article to a friend. Follow us on Linkedin. Join us on Facebook. Find us on Twitter for the latest updates
About the author
Join the nestegg community
We Translate Complicated Financial Jargon Into Easy-To-Understand Information For Australians
Your email address will be shared with nestegg and subject to our Privacy Policy
LATEST POLL
Are you seeking alternatives to equity and property in the next 12 months?
Total votes
: 473
The voting for this poll has ended
Listen to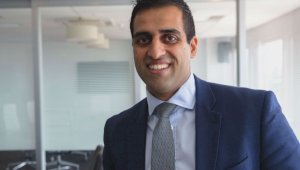 What the heck is with robots and tech - ETFs explained
More podcasts

Find super's sweet spot