Try another search or check out these top posts
Invest
IPO market set for a strong year
The initial public offering (IPO) market continued to strengthen in 2016.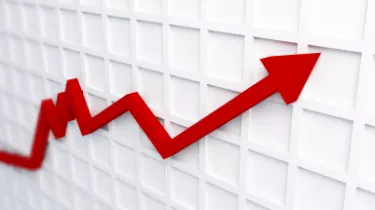 IPO market set for a strong year
The market saw an increase in both the number of listings and the total funds raised over the previous year, according to the latest annual HLB Mann Judd IPO Watch report.
During 2016, there were 94 new IPOs, compared to 85 in 2015 and 70 in 2014, and a five-year average of 72 listings. 
The total funds raised increased slightly in 2016 to $7.5 billion, an increase of 7 per cent on 2015 ($7.02 billion) and the previous five-year average of $7.24 billion, which was inflated by the record set in 2014 of $16.70 billion when there were several very large IPOs.
On most metrics, the IPO market is looking healthier than in previous years, with a steady increase in both the number of IPOs taking place and the funds being raised.
In addition, there is a good balance of newly listed companies in terms of both market capitalisations and sector representation.
Another key indicator of the health of the market is the fact that subscription rates for IPOs improved significantly in 2016.
In total, 83 per cent of all new listings met or exceeded their subscription targets, and new IPOs obtained 102 per cent of total funds being sought.
This is a positive step from 2015 and 2014, when only 68 per cent and 65 per cent of companies respectively were able to meet their funding targets.
Overall, the scene is set for a stronger year for IPOs in 2017, especially in the materials sector.
At the start of this year, there were 23 companies planning to list, an increase of 15 per cent over the same time last year.
Most notably, the recovery in the materials sector looks set to continue with 11 explorers, miners and associated businesses waiting to list.
A significant proportion of these are focused on lithium and cobalt, a sign of the continuing push for materials used in the creation of energy cells.
The ongoing sector diversity also highlights an improving market, with 20 different industry sector represented in 2016 (2015 – 21, 2014 – 17).
in 2016, technology companies dominated the IPO pipeline but this year, only one tech company is seeking listing, raising $5 million. 
* Emerging, or small cap, companies are defined in this report as those with a market capitalisation of $100 million or less. All data excludes property trusts.
Marcus Ohm, corporate advisory partner, HLB Mann Judd Perth
Forward this article to a friend. Follow us on Linkedin. Join us on Facebook. Find us on Twitter for the latest updates