Try another search or check out these top posts
AMP's revitalised strategy for wealth management heralds "a return to the dark ages" for customers, according to a financial advice group chair.
The dark ages, according to Synchron chair Michael Harrison, are when institutions make and create product and force people into them, with little regard for what an individual actually needs.
"The AMP announcements are very bad news," he said, "and it's a state of affairs that has been largely brought about by oppressive, anti-adviser government reforms," he said.
Mr Harrison says the royal commission identified that the core of the problems in the wealth management industry lie with banks and institutions but the sanctions introduced before and afterwards mean advisers suffer consequences and bear an ever-increasing burden of obligations.
"To make matters worse, governments, and institutions with big budgets, appear to have also somehow manipulated the rhetoric to such an extent that many people seem to genuinely believe advisers have brought the current set of circumstances on themselves and have no empathy for them," he said.
He said that in fact, there was scant indication during the royal commission that the majority of advisers was doing the wrong thing, and a great deal of evidence that institutions, including AMP, did a great deal wrong.
"What many people have failed to understand is that AMP and the institutions were largely responsible for the fees-for-no-service debacle, not advisers," he said.
"For example, when AMP bought back books of clients from exiting advisers that it couldn't immediately onsell to other AMP advisers, it went on raking in fees from those clients without organising any service. That is nobody's fault but AMP's and yet, somehow, most unfairly, the fees-for-no-service issue has still been perceived as poor adviser behaviour. In the simplest of terms, it is wrong to make AMP advisers suffer for AMP's sins."
Mr Harrison said that while AMP has refused to be drawn on exactly how many advisers will be forced to exit the industry following the rationalisation of its adviser network, the estimates range from 30 per cent to as many as 80 per cent of its adviser network.
"How does the exit of advisers – who are legally required to work in the best interests of their clients – in favour of direct channels, improve outcomes for consumers? It's clear that all this will do is push people into products.
"Is that, sincerely, what the government wants?" he queried.
Mr Harrison said the government has mismanaged the financial services industry to such an extent that it has effectively handed institutions like AMP a free pass.
"The fundamental question governments and institutions need to ask themselves now is, how are consumers better off without advice?"
Forward this article to a friend. Follow us on Linkedin. Join us on Facebook. Find us on Twitter for the latest updates
Join the nestegg community
We Translate Complicated Financial Jargon Into Easy-To-Understand Information For Australians
Your email address will be shared with nestegg and subject to our Privacy Policy
Join The Nest Egg community
We Translate Complicated Financial Jargon Into Easy-To-Understand Information For Australians
Your email address will be shared with nestegg and subject to our Privacy Policy
LATEST POLL
Are you seeking alternatives to equity and property in the next 12 months?
Total votes
: 473
The voting for this poll has ended
Listen to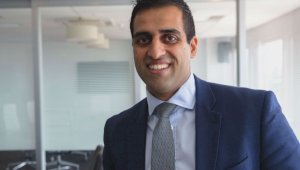 What the heck is with robots and tech - ETFs explained
More podcasts

Find super's sweet spot