Try another search or check out these top posts
Invest
Aussie millionaires welcome 200,000 to their ranks
The number of Australian millionaires is set to nearly double in the next five years to 1.7 million, with 200,000 joining the ranks in the last year alone.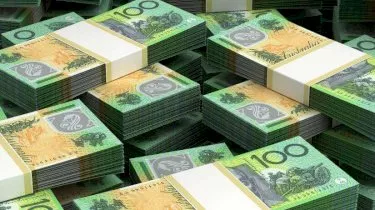 Aussie millionaires welcome 200,000 to their ranks
The number of Australian millionaires is set to nearly double in the next five years to 1.7 million, with 200,000 joining the ranks in the last year alone.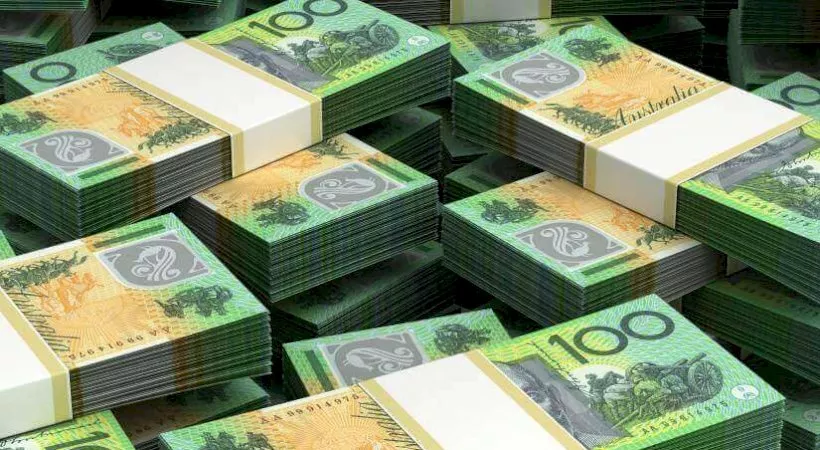 The latest global wealth report from Swiss bank Credit Suisse has revealed that Australia has seen the third-largest increase in US dollar millionaires in the 12 months to mid-2017. The US and Germany took out first and second positions.
Meanwhile the number of Australian ultra-high-net-worth individuals (UHNWI) increased by 20 per cent in the same period to 3,000.
Commenting on the findings, the head of Credit Suisse's Australian private banking arm, Alex Wade, said: "No other part of the wealth pyramid has been transformed as much since 2000 as the millionaire and ultra-high-net-worth individual segments."
Credit Suisse anticipates the number of Australian millionaires will increase by 46 per cent over the next five years to nearly 1.7 million, "one of the highest growth rates in the world".
The number of UHNWIs is simultaneously expected to increase by 7.9 per cent per annum to 4,400.
Report authors, Professors Anthony Shorrocks and Jim Davies, and Dr Rodrigo Lluberas defined Australia as "still resilient", noting that household wealth has grown at a fast pace between 2000 and 2012, except for a brief dip in 2008.
Further, wealth inequality is "relatively low" with just 5 per cent, with a net worth of less than US$10,000.
"This compares to 19 per cent in the UK and 29 per cent in the USA," they explained. "Average debt amounts to 20 per cent of gross assets. The proportion of those with wealth above US$100,000, at 68 per cent, is the fourth highest of any country, and almost eight times the world average.
"With 1,728,000 people in the top 1 per cent of global wealth holders, Australia accounts for 3.5 per cent of this top slice, despite being home to just 0.4 per cent of the world's adult population."
Global wealth
Global household wealth rose by 6.4 per cent – the highest rate since 2012 – to a total of US$280 trillion. However, the poorest half of the global population owns less than 1 per cent of this.
"The richest decile (top 10 per cent of adults) owns 88 per cent of global assets, and the top percentile alone accounts for half of total household wealth," the Credit Suisse report added.
"Those with low wealth are disproportionately found among the younger age groups who have had little chance to accumulate assets," Credit Suisse said, noting that Millennials have had "an unlucky start to adult life".
Continuing, Credit Suisse said those on the lower end of the wealth spectrum "may have suffered business losses or personal misfortune, or live in regions where prospects for wealth creation are more limited".
Additionally, the bank highlighted that women and minorities can also face more challenges.
However: "At the other end of the spectrum, there are many individuals with large fortunes, acquired through a combination of talent, hard work and good luck."
Seventy per cent of the world's adults possess less than US$10,000 each or, cumulatively, 2.7 per cent of the world's wealth.
At the other end of the "wealth pyramid", as termed by Credit Suisse, the richest 0.7 per cent of the world's population who own more than US$1 million are in possession of 45.9 per cent of global wealth ($128.7 trillion).
The next tier down, the 7.9 per cent who own between US$100,000 and US$1 million, possess 39.7 per cent of the world's wealth ($111.4 trillion).
By 2022, however, Credit Suisse expects the percentage of people in the poorest cohort will fall to 66 per cent and the middle tier will swell correspondingly.
'The unlucky Millennials'
According to Credit Suisse, those who came of age after 2000 are facing a litany of woes, especially in developed markets. Capital losses following the GFC and the accompanying unemployment rates, student debt, firmer lending standards, more expensive house prices, increased income inequality and reduced access to pensions have created a "perfect storm" that is "holding back wealth accumulation", Credit Suisse listed.
"Millennials have everywhere met both their challenges and opportunities energetically – for example by pursuing a more active, healthy lifestyle and participating in the sharing economy. Nevertheless, on the whole, they are not what one would call a lucky generation."
Noting that comparisons between Millennial and Baby Boomer wealth is not "entirely fair" as all age groups tend to be more wealthy when aged 50-70, Credit Suisse noted that even so, Millennials are "doing less well than their parents at the same age".
Additionally, Credit Suisse considers it unlikely that more than 50 per cent of Millennials will inherit from their parents.
"With the Millennials' parents' wealth having been boosted by high house prices and the booming stock market of recent years, the expectation that half of the Millennials will not inherit while the other half receive relatively large amounts is a source of higher inequality for that generation compared with earlier cohorts," the authors warned.
Forward this article to a friend. Follow us on Linkedin. Join us on Facebook. Find us on Twitter for the latest updates