Try another search or check out these top posts
Invest
World's millionaires on track to own $100 trillion by 2025
The world's millionaires will be worth US$100 trillion by 2025, and Australian millionaires are set to grab more and more of that pie.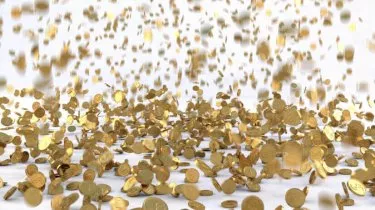 World's millionaires on track to own $100 trillion by 2025
The world's millionaires will be worth US$100 trillion by 2025, and Australian millionaires are set to grab more and more of that pie.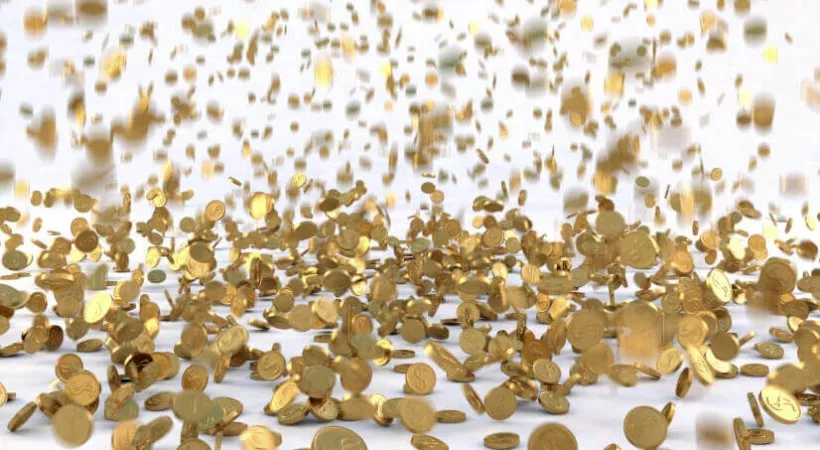 "Who wants to be a millionaire?" is a phrase that has beamed into many Australian households since 1999. However, a better question might be: "Who gets to be a millionaire?"
According to Capgemini, the answer is more and more Australians.
The latest World Wealth Report reveals that the accumulated wealth of the world's millionaires is set to surpass a "stunning" US$100 trillion by 2025, with the population of millionaires growing by 7.5 per cent in the 2017 financial year. That equates to an addition of 1.15 million people to the millionaire cohort in the 2017 fiscal year.
While Australia has comparatively few (255) individuals in possession of at least US$1 million in investable assets, not including their place of residence, collectibles or consumables, that number represents a population growth rate of 9 per cent in FY17, outpacing the US (8 per cent), Japan (6 per cent) and Germany (7 per cent) and sitting on par with China (9 per cent).
It is, however, well below the staggering 20 per cent jump in the number of Russian millionaires.
The director at Capgemini Australia, Philip Gomm said "ongoing property price increases" in Australia's major cities has helped fuel the number and wealth of Australia's millionaires. Further: "Strong equities markets combined with growth in GDP at 2.4 per cent for 2016 represented significant positive drivers of wealth creation."
It hasn't hurt that the global average returns on investment portfolios in FY17 was 24.3 per cent and in the Asia-Pacific region, excluding Japan, 33.0 per cent. That's the highest returns performance out of all regions.
Where's the money?
Since 1996, the accumulated value of those with investable assets worth at least US$1 million (about AUD$1.27 million) worldwide has grown from US$16.6 trillion to US$63.5 trillion. In the last financial year alone, the world's wealthiest saw their wealth grow by 8.2 per cent.
At the same time, the ultra-HNWIs (those with at least US$30 million) saw an increase in wealth of 9.2 per cent and a growth in population of 8.3 per cent.
So, where's that all going?
Just over 31 per cent of assets were directed into equities, up from 24.8 per cent in FY16. Cash was next with 27.3 per cent, followed by fixed income, staying steady at 18.0 per cent. Real estate investment fell from 17.9 per cent to 14.0 per cent and alternative investments such as foreign currency, private equity, commodities or hedge funds, fell from 15.7 per cent to 9.7 per cent.
Capgemini said: "High-profile losses by some prominent hedge-fund firms across the globe may have eroded the lustre of that investment option for some HNWIs.
"Likewise, HNWIs may be wary of fallout from highly valued real estate markets, as commercial and residential property prices continue to rise in many major economies."
In the Asia-Pacific, equity is most popular (27.7 per cent), up from 23.3 per cent and real estate is continuing to decline, falling to 18.7 per cent in FY17 from 20.5 per cent in FY16 and 24.6 per cent in FY13.
Breaking it down by age group, those over 60 are more into cash with 29.7 per cent of investments directed that way, as compared to 28.1 per cent for those under 40.
According to Capgemini, that's because they are "probably… seeking to preserve their wealth, rather than grow it".
"Retired HNWIs may also be keeping cash on hand to fund their lifestyle needs. Accordingly, younger HNWIs are more attracted to equities (29.4 per cent) compared to older ones (25.5 per cent)."
Forward this article to a friend. Follow us on Linkedin. Join us on Facebook. Find us on Twitter for the latest updates