Invest
Five 'myths' about China's One Belt One Road initiative
With the Australian government equivocating on whether to sign up to China's blockbuster infrastructure initiative, ANZ has stepped out in support.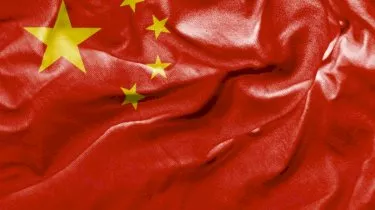 Five 'myths' about China's One Belt One Road initiative
With the Australian government equivocating on whether to sign up to China's blockbuster infrastructure initiative, ANZ has stepped out in support.
Simultaneously promoted as a means of expanding economic progress and criticised as self-serving, China's One Belt One Road initiative, according to strategist Geoff Wade in an Australian government research publication, is an "economic and strategic agenda" to tie the two ends of Eurasia, as well as Oceania and Africa along two overland and maritime trade routes.
The Chinese government has put the project in a more flattering light, with Ou Xiaoli of the Chinese government department overseeing the development describing it as a way to explore the "vast opportunities for development that can enrich us all".
Nevertheless, Australia is yet to sign up to the initiative.
Why haven't we signed up?
According to comments made by Prime Minister Malcolm Turnbull on Monday, 23 October, this is a business decision. He told reporters today: "We obviously welcome Chinese investment that meets our foreign investment guidelines but we'd prefer to focus on specific projects and investments rather than engaging in generalities."
OBOR has attracted criticism from the World Trade Organisation while China itself has been condemned for "using its massive financial assets to dominate smaller economies", as the Australian government put it.
Recently, ANZ waded into the fray and published a report on the five "myths" about OBOR.
It identified them as such:
1.       Real progress on the BRI (The Belt and Road Initiative) has been lacking.
ANZ analysts Betty Rui Wang, Kanika Bhatnagar and Kaushik Baidya parried this call, arguing: "So far, AIIB [the Asian Infrastructure Investment Bank] has approved 18 infrastructure projects, with committed funding of US$2.9 billion.
"The Silk Road Fund has approved 15 projects, with total funding of US$6 billion. The Fund has also spent US$2 billion to set up a fund for capacity co-operation with Kazakhstan."
2.       It is all about infrastructure investment.
"No," said Ms Wang et al. They argued that while infrastructure is a "key co-operation area" of OBOR, business opportunities like trade, cultural exchange, financial co-operation, tourism and "policy co-ordination" also play roles.
3.       There is little opportunity for non-BRI countries.
The analysts had two points to make on this myth. "First, the BRI is an open-ended initiative and China has welcomed all countries to participate," they said. Mr Wade, writing for Australian government reports that there are 75 OBOR co-operation zones over 35 countries, however OBOR "remains inchoate and still strives for external endorsement and support".
ANZ's second point was that "unlike free trade pacts, the OBOR does not have any binding responsibilities and rules (but likely less clear benefits) for participants".
They explained that countries that are currently uninvolved can join in through investing into projects as joint-ventures, by providing services or expertise like technology, financial or consultancy services, or "intellectual inputs". By doing so, countries can "even benefit from integration into the whole supply chain", ANZ added.
Further: "We believe that Australia can benefit from the BRI in many ways, although officially it is not a BRI country yet. As a commodity export country, Australia is already well integrated into regional trade.
"Australian companies can also establish joint venture companies with Chinese companies. They may also benefit from experience operating in the energy sector for OBOR projects."
4.       China is using the BRI to export excess capacity.
The analysts responded to this with: "Not exactly. While China can use this opportunity to export its production capacity, it also fulfils the demand gap from BRI countries.
"More importantly, we believe it carries China's longer-term development vision and willingness to promote globalisation as its global influence is rising," they continued.
5.       It is designed to challenge some regional trade pacts.
ANZ also disputed this fifth and final argument. It said OBOR would complement regional free trade pacts, explaining that a "successful" OBOR would be of benefit to both local infrastructure conditions while facilitating regional trade flows, job markets and foreign direct investments.
Not everyone agrees
However, not all are convinced. According to reports from the ABC, OBOR has fostered division inside the Department of Foreign Affairs and Trade and the head of the immigration department Mike Pezzullo and former defence secretary Dennis Richardson, opposed the initiative.
"The economic case for Australia formally joining simply wasn't made," a senior government figure is quoted as saying.
"We saw very little in additional economic benefit for signing up, but a lot of negative strategic consequences if we accepted Beijing's offer."
Mr Wade summed it up as: "Regardless of the credence which one assigns to the various interpretations of the OBOR initiative, progress thus far makes it clear that as Australia becomes increasingly tied economically with China, there is a need to maintain a close watch on the progress of the OBOR initiative globally.
"It also suggests that Australia needs to adopt a more economically and strategically prudent attitude in determining how the Australia-China economic relationship is to further develop."
What other factors are at play?
Among debate around the prevalence of Chinese property investors in Australia, the impact of a Chinese ratings downgrade and the possibility that the next GFC will come out of China, the Reserve Bank of Australia has said the internationalisation of the Chinese renminbi (RMB) currency is "likely to be" one of the "biggest forces" to shape the international financial system over the next 10 years or so.
An internationalised RMB would mean it could be freely convertible, like the US dollar.
RBA governor Philip Lowe explained that a "deepening" financial relationship between the two countries has led to an "increasing number of investment channels" that Australian entities can use to invest in Chinese financial markets, and vice versa.
Forward this article to a friend. Follow us on Linkedin. Join us on Facebook. Find us on Twitter for the latest updates