Try another search or check out these top posts
Invest
Can you buy an investment property without your spouse?
We all know how the traditional wedding vows go.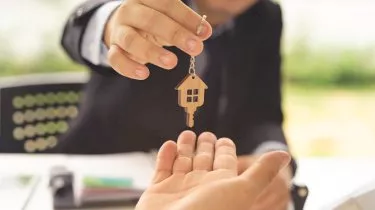 Can you buy an investment property without your spouse?
When you get married, you and your spouse promise to be with each other for better or for worse, for richer or for poorer, and in sickness and in health. However, when you're buying an investment property, this may not be the best option.
Buying a property with your spouse can be a great way to get into the real estate market. Your combined gross income usually gives room for a bigger borrowing capacity and a more competitive interest rate, especially if you both have good credit scores and solid repayment histories. 
There are a lot of things to consider before buying an investment property with another person, even if it is your spouse. And while most couples tie the knot and merge their possessions, some couples prefer to be independent when it comes to their property portfolios. 
Here are several reasons why it's practical to buy an investment property on your own. 
When you should buy an investment property without your spouse
Your spouse has a low or inconsistent income
When applying for a home loan, most lenders require married couples to submit at least two years' tax returns and financial statements. These documents will give the lenders an idea of how much money flows into your household and if you are able to consistently pay your mortgage. 
However, if your spouse does not have a steady source of income or has a low income, your plan of buying an investment property may hit a snag. Some lenders will not approve an investment property loan if one of the undersigned has no steady employment (e.g. freelancer). 
Interest rates on investment and rental property mortgage rates are higher than owner-occupied home loans, and your spouse's loan income may result in an even higher rate. 
If your partner cannot provide the necessary documentation, it would be wise to lock him out of the investment loan application. 
Your partner has a low credit score
Unfortunately, lenders won't simply use the highest credit score between you and your spouse. They will not even consider the average between your ratings (meaning even if your score is high and your spouse's is low, your application will be negatively affected). Additionally, there is a high chance that your application will be denied if your spouse has a bad repayment history or "black marks" on his/her credit report. 
Most banks and financial lending institutions tag low credit scores as a risk, so either your application will be denied or you will be bogged down with a heavy interest rate. 
So, if your spouse has a not-so-good (or even dismal) credit score, you will not have access to the best possible rates. In this instance, you should consider applying under only your name, unless you need your spouse's income to get a good loan amount. 
Your spouse has a huge debt
Another instance when you should go solo when buying an investment property is if your spouse still has a big debt that is not yet settled. 
If you apply for a home loan together, banks and other lenders usually look at your combined monthly debts, including a potential monthly mortgage payment. If your obligations are more than 40 per cent of your total gross monthly income, it is not likely that you will get a good offer on a mortgage, or your application may even not be considered. 
 A high outstanding credit (typically 20 per cent or higher of your credit limit) will increase the possibility of your investment loan being rebuffed.  
To protect your asset
Your investment property is an asset that can be seized or foreclosed by lenders. If your spouse has outstanding debts, unpaid taxes or is paying child support, your joint property may be vulnerable to asset confiscation or repossession. By keeping your spouse's name from the deed, creditors can't go after a property that is solely yours. It also gives you full control of what you want to do with your property, especially during estate planning or in the event of a divorce. 
You have different approaches to investing
Maybe you are more conservative when it comes to investing in real estate and your spouse is more of a risk taker. You may be inclined towards long-term investment property strategies, while he wants quick returns. Or it may be as simple as you and your partner have some different approach to things. And while this clashing of ideas may be tolerable at home, it may cause a strain in your relationship when making decisions about the investment property you own together. 
If this is the case, it may be wise not to mix your personal with your business relationship. It is highly likely that your home dynamics will be transferred to your professional relationship in your real estate investment ventures. Instead of growing your financial future as a couple, you might end up just stirring trouble in your personal relationship if your investment doesn't go smoothly. 
Conclusion
The notion of buying an investment property without your spouse may go against your vows (or even be considered unromantic), but there are some instances where it would be more practical to build a property portfolio independently. If you decide to buy an investment property without your spouse, make sure to discuss it with your partner and be sure that you will be able to handle repayments on your own. 

Explore nestegg for more information on how investment properties may help you reach your financial goals. 
Forward this article to a friend. Follow us on Linkedin. Join us on Facebook. Find us on Twitter for the latest updates