Try another search or check out these top posts
Invest
Micro-investing v retail trading: Which is a better wealth generator?
More and more Australians are jumping into the app-based wealth-generation game, but are retail trading apps a better bet than the hands-off merits of micro-investing?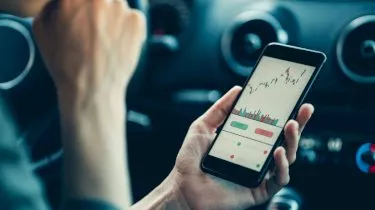 Micro-investing v retail trading: Which is a better wealth generator?
More and more Australians are jumping into the app-based wealth-generation game, but are retail trading apps a better bet than the hands-off merits of micro-investing?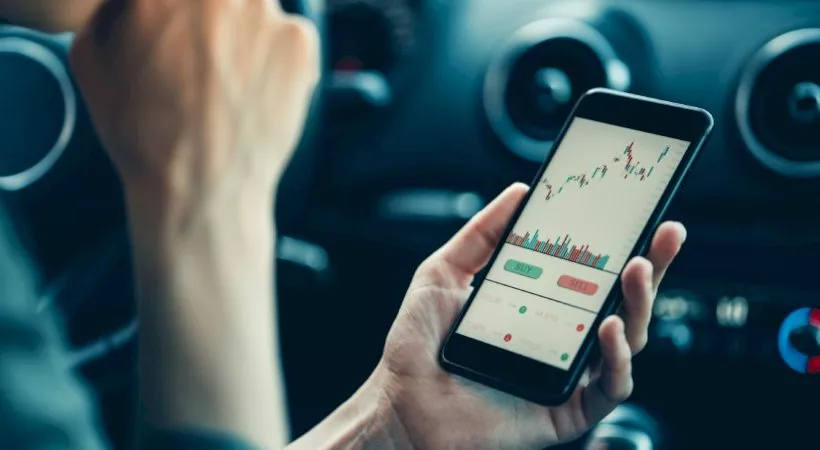 For those priced out of property and unwilling to gamble on the volatility of cryptocurrencies like bitcoin, micro-investing apps and retail trading apps have become a more accessible way to approach building wealth.

However, while they may share an app store or two, the pros and cons of these two pathways to wealth accumulation can be quite different. Some Australians are going to be better served by the hands-off approach of micro-investing, while others might prefer getting into the nitty-gritty of multi-asset management.

Robert Francis, Australian MD of eToro, told nestegg that "eToro is about offering choice".
To that end, the retail trading app offers a variety of asset classes from commission-free fractional stocks, indices, crypto assets, currencies, commodities and more. Of course, this shouldn't be taken to meant that choice is the entire story here.

The eToro app is also very accessible. It's available via the web and on both major mobile app stores. It also benefits from a model of zero-commissions, with users able to invest in the stock market is as little as $50 and invest in fractional shares with even less. This particular model isn't unique to eToro, nor is it without its potential drawbacks.

Back in June, Wealth Within chief analyst Dale Gillham warned that "what most retail clients fail to understand, however, is that when they trade with a broker who is a market maker (where they make the market), they decide on the spread between the bid and ask price."
"Typically, this spread is much larger than a broker who mirrors the underlying asset. What this means is that the profits you could make amount to a lot less, and your losses are much larger when trading with a market maker. So, while it may be commission-free, you are paying one way or another," he said.
Nevertheless, having the ability to begin investing without having to worry about management, administration or ticketing fees does serve to make eToro more appealing than less-nimble, big-bank-backed competitors like Commsec.

Mr Francis also emphasised the educational aspect of the app, pointing out a "variety of investment tools and courses, to give investors everything they need to become an educated investor."

For those who don't have the time or inclination, there's also "CopyTrading". This is one of eToro's big draw cards, letting user's copy-and-paste the investment strategies of other users on the platform.

Asked what the biggest risks for new eToro investors are, Mr Francis warned that the stock market is not a get-rich-quick scheme.

He recommended investors do their homework and spread their risk around, rather than dumping it into a single-asset class and hoping for the best.
According to him, "investors should adopt a long-term investment mindset and only invest what they can afford to lose if markets don't perform as you had anticipated. High-risk mindsets amongst inexperienced investors may result in losses, especially during the global pandemic, when markets have been extremely volatile."
When it comes to the future, Mr Francis is confident that the rise of the retail investor over the last twelve months is only the beginning.

"A confluence of macro trends have led to this tipping point: zero (and negative) interest rates, an acceleration of digital transformation led by the COVID-19 pandemic, and lowering the barriers to entry through automation, fractional shares and commission-free stock investing."
"2020 will go down in history as the year that not only gave way to a global pandemic, but also to the rise of the retail investor," he said.

Speaking to nestegg, Spaceship CEO Andrew Moore confessed similarly high-hopes for micro-investment.

One of Australia's most popular micro-investing apps, Mr Moore said that more than half a million Australians are now using micro-investing apps of this kind. Spaceship itself has doubled its own customer base to almost 200,000 over the last year.
"Micro-investing apps such as Spaceship Voyager give new investors the opportunity to witness firsthand the benefits of time in the market versus timing the market, a crucial component in building wealth that we believe leads to further engagement with their superannuation investment," Mr Moore explained.
Like retail trading apps, Spaceship and its competitors pride themselves on lowering the barriers for everyday investors. Where retail trading apps like eToro emphasise choice, micro-investing is about simplicity.

Spaceship's Voyager is a managed fund that's been fractionalized, allowing users to invest with as little or as much as they want. There are three funds to choose from here. Spaceship's Universe Portfolio, Spaceship's Origin Portfolio, and Spaceship's Earth Portfolio.

This makes Spaceship even more simplified than something like Raiz, which offers customers their choice of up to seven different investment portfolio options.

Compared to retail trading platforms like eToro, Superhero or Stake, the primary trade-off here tends to be one where control is lost, but simplicity is gained. Investors get a choice of fund, but they don't get any say about what's in it.

In some ways, Spaceship Voyager is designed to echo the dynamic of superannuation funds for investors. It's all set and forget. As with super, investors directly benefit from the expertise of the team responsible for the maintenance and performance of the fund. Investors don't have to think too much about things like risk and diversification because someone else is being paid to do so.

Mr Moore said that "Australians told us they wanted to invest but it was either too hard, too expensive or too complicated and so we launched an easy to use investment app, which helped to remove those barriers."
Of course, removing those barriers would be a moot point if micro-investing didn't deliver when it came to returns. Thankfully, Spaceship's results over the last twelve months are hard to fault.
The company's flagship Spaceships' Universe Portfolio recorded a 46.18 per cent return in 2020, while its Origin portfolio was slightly less lucrative at 17.63 per cent.

Like eToro, Spaceship also positions financial education as a value-add to the core app.

"For anyone who hasn't invested before, it can be daunting to hand over large amounts. Acknowledging the importance of money matters and improving financial literacy, we also provide Australians with educational blogs and news articles on investing and personal finance," Mr Moore explained.

He said that Spaceship may suit investors who want access to "a low-cost, app-based investment product" with a focus on global equities, adding that "we strongly believe in helping our users to invest for the long term, rather than move in and out of the market by trading, which can be costly and complicated."
According to Mr Moore, "young Australians have traditionally been disconnected from investing, whether because of fees, complicated processes, or jargon-heavy products."
The hope with micro-investing apps like Spaceship is that by targeting those pain-points, the company will cultivate a new class of investors and deliver "access to investments that don't cost the earth."
While retail trading apps and micro-investing do share some things in common, the fundamental difference between the two is that one approaches everyday investment like a platform while the other treats it as a partnership.

Retail trading apps might make it quicker and easier to think more about how you can make your money work for you, but micro-investing's biggest selling point is the promise of growing wealth without having to think too hard about it.

There's not really a right answer for everyone to be found here, as some customers will be better served by choice, while others will benefit best from the alternative. Hands-off investing might mean missing out on some opportunities, but it also means missing out on a lot of potential risk.

These apps might make everyday investing easier than ever before, but their real achievement here is making it easier to invest the way you want.
Forward this article to a friend. Follow us on Linkedin. Join us on Facebook. Find us on Twitter for the latest updates
About the author