Try another search or check out these top posts
Invest
A lesson in cultural values for banks, and corporate culture for investors
Invest
A lesson in cultural values for banks, and corporate culture for investors
How much is a cultural problem for a big business – and investors?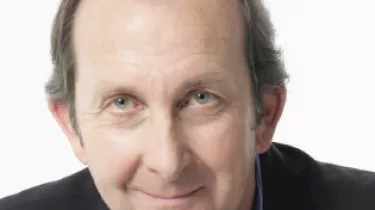 A lesson in cultural values for banks, and corporate culture for investors
Just look at the CBA and its culture problems, which have saw its share price fall since the royal commission revelations.
To put a dollar figure on the bank's cultural crisis, its market cap has dropped from $150 billion to $122 billion. That's a $28 billion speeding ticket for its culture crash! It is now back to $130 billion but a lot of damage was done.
You could apply the same figuring to its loss of brand. Now the company will have to spend a truckload of dollars to rebuild the brand through the usual channels of advertising and public relations.
And the ultimate test for the new CEO, Matt Comyn, will be around whether he can change the bank's culture to make people love and trust the brand.
Of course, few banks have achieved that, though in the 1980s and 1990s Jim Sweeney at St. George worked so hard on the ex-building society's culture that they were able to create an ad that saw a BBQ crowd stop partying when a guest admitted to working at a bank! However, the punch-line was "I'm with St. George!" and instant relief reigned over the BBQ. That ad has gone down as a classic Aussie ad.
Of course, cynics might doubt the message but at the time the ad worked because a lot of people believed the unique selling proposition that St. George was indeed different. And I think a big part of it was the personality and heart of the leader who helped to build the brand — big Jim Sweeney — who was taken from us far too early in his valuable life.
Or you can take a different approach, which is what Kurt Winrich, co-founder of WCM Investment Management, has done. WCM has a reputation good enough to attract US$39 billion of other people's money for their skills are in picking quality companies from all around the world with the best corporate culture as the differentiator.
They look for solid companies that have a "moat" around them, which can guard against the barbarians at the gates in troubled times, such as the GFC.
Mr Winrich says his team search for companies with great cultures. He argues that a cultural competitive advantage for a company translates into a growing bottom line and strong share price growth.
This is a story that Matt Comyn and all our bankers have to take on board post-royal commission, not only for customers' sakes but also shareholders!
So what's the lesson for us? And how do we make money out of this culture crunch for our banks?
If you're in business, Jim Collins, author of the best-seller Good to Great, puts a lot of faith in the calibre of the leaders of his nominated great businesses and the kind of culture they created. Mr Collins said he often saw "disciplined people who engage in disciplined thought and who take disciplined action" in great companies. "This is the cornerstone of a culture that creates greatness," he writes. "In a culture of discipline, people don't have jobs but responsibilities. When you blend a culture of discipline with an ethic of entrepreneurship, you get a magical alchemy resulting in superior performance."
When I re-read Jim's observations/lessons, I instantly think of Richard Branson and Virgin, Steve Jobs and Apple, Jeff Bezos and Amazon, and a guy called Tony Hsieh, who started an online shoe business called Zappos, which was so good that Amazon bought it for close to a billion dollars!
Tony's book was significantly called Delivering Happiness — a path to profits, passion and purpose, and he insists his success is a result of the culture of the people he had working for him.
Assess corporate culture
Zappos.com was not Tony's only business success. In 1996, he co-founded LinkExchange, which was sold two years later to Microsoft for a cool $265 million. He had some time and even tried his hand at playing poker in Las Vegas but realised he loved business building.
He was courted by a man who was smart enough to realise that 5 per cent of the US shoe market was serviced by mail-order catalogues. And this was a $2 billion slice of a $40 billion market! These customers could easily buy their shoes on the internet, so Zappos.com was created to pioneer selling shoes online.
Tony pinpoints that the clincher for his success story was how he virtually systemised the culture in his business. He was able to build a great disciplined culture, which is not only a business lesson but has to be a life lesson for aspirational individuals, as well as leaders of families and teams of people.
He argues your company's culture is your brand, and as he wrote: "Our employees know that our number one priority at Zappos is our company culture." He actually asked his staff to help establish the company's core values that determine the culture.
Thirty-seven values were eventually trimmed to 10 important ones, which he said explains the company's success.
And while many key things in the business have grown organically out of what Hsieh and his team found worked for them as a workforce, as a group of people together each day and as a business, he said "a few things we did were more purposeful and planned".
For example, employees had to walk through a central reception, even though the building where they work had many entry and exit points. He wanted to increase the interactions of his team to build a better sense of community. He obviously thought that you can create a better business via a system that creates a better life experience for the people in the operation.
Unifying everyone are the 10 Core Values of Zappos.com, and here they are:
1.     Deliver WOW! through service.
2.     Embrace and drive change.
3.     Create fun and a little weirdness.
4.     Be adventurous, creative and open-minded.
5.     Pursue growth and learning.
6.     Build open and honest relationships with communication.
7.     Build positive team and family spirit.
8.     Do more with less.
9.     Be passionate and determined.
10.   Be humble.
What is interesting is that Mr Hsieh linked the personal growth of the individuals of his team to his company's growth.
So a core value such as "pursue growth and learning" looks so much like a personal thing but when you throw in "do more with less" it suggests you could be creating a smarter worker, who looks to save on costs for the business.
A more profitable business results and better wages can be paid and the employee is more qualified for promotion. That's win, win, win!
These people don't have jobs but have responsibilities, which, as Mr Collins told me, comes out of a disciplined business.
Isn't it a nice thought that great core values — a great culture — could be at the core of success? A commitment to creating a great culture for your business, your family and even for yourself as an individual could be the innovation you really need to pursue.
Peter Switzer is chairman of Switzer Asset Management, the responsible entity for the ETMF WCM Quality Global Growth Fund (ASX:WCMQ).
Forward this article to a friend. Follow us on Linkedin. Join us on Facebook. Find us on Twitter for the latest updates