Try another search or check out these top posts
Invest
Class action over add-on insurance commences in court
Allianz has been accused of engaging in misleading or deceptive conduct.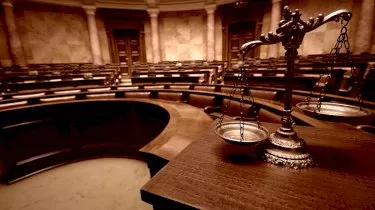 Class action over add-on insurance commences in court
A class action against Allianz Australia Insurance (Allianz) and Allianz Australia Life Insurance (Allianz Life) has commenced in the Supreme Court of Victoria over add-on insurance products sold at vehicle dealerships on vehicles purchased from 1 June 2006 to 27 September 2021.
According to court documents, the claim alleges that by failing to provide potential customers with certain information concerning the add-on insurance policies, Allianz and Allianz Life engaged in conduct that was "misleading or deceptive", "unconscionable", or by which Allianz and Allianz Life were unjustly enriched.
Both companies are also being accused of allegedly convincing some customers that purchasing an add-on insurance policy was necessary to secure a vehicle.
Maurice Blackburn and Johnson Winter & Slattery are jointly conducting the class action on behalf of the plaintiffs.
The claim alleges that the group members are either entitled to compensation for losses they have incurred as a result of purchasing the add-on insurance policies, or repayment of any premiums paid on those policies.
Allianz and Allianz Life have denied all of the allegations made and are defending the class action in court.
Group members will be automatically covered by the class action if they do not opt out before 15 April 2022, Maurice Blackburn and Johnson Winter & Slattery confirmed.
In September, the Victorian Supreme Court combined the Allianz add-on class action with a similar class action against Allianz brought by Jordan Wilkinson.
It's not the first time Allianz has been at the centre of legal action over add-on insurance. Namely, in 2018, the firm refunded $45.6 million to 68,000 customers for selling add-on insurance through car dealerships that ASIC said were of "little to no value".
Forward this article to a friend. Follow us on Linkedin. Join us on Facebook. Find us on Twitter for the latest updates