Try another search or check out these top posts
Invest
Unemployment rate falls to pre-GFC low
The ABS has reported the lowest unemployment rate since 2008.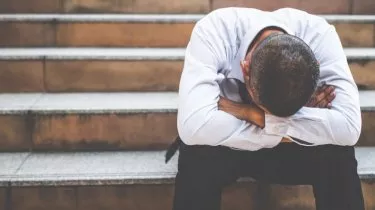 Unemployment rate falls to pre-GFC low
The unemployment rate fell 0.5 percentage points to 4.2 per cent in December, according to the Australian Bureau of Statistics (ABS), increasing expectations that the Reserve Bank may bring forward its plans to lift interest rates.
"This is the lowest unemployment rate since August 2008, just before the start of the Global Financial Crisis and Lehman Brothers collapse, when it was 4.0 per cent," said ABS head of labour statistics Bjorn Jarvis.
"This is also close to the lowest unemployment rate in the monthly series – February 2008 – and for a rate below 4.0 we need to look back to the 1970's when the survey was quarterly."
Economists from ANZ and the Commonwealth Bank (CBA) have forecast that wages growth will accelerate to 3 per cent year-on-year by the second half of 2022, a major factor in determining the Reserve Bank's decision to lift interest rates.
"The key issues now are how disruptive and how long the latest outbreak proves to be," said CBA senior economist Kristina Clifton.
"Unlike during other outbreaks the government has not announced any additional support measures for households and businesses as no lockdowns have been put into place. This could prove problematic if significant disruption is not short lived."
However, CBA said that the balance sheets of households and businesses were generally in good shape following previous government support and card spending data indicated a smaller dip in spending compared to lockdown periods.
According to the ABS, 64,800 new jobs were created during December, including 32,000 in NSW and 25,000 in Victoria.
"The latest data shows further recovery in employment following the large 366,000 increase in November," Mr Jarvis said.
"This provides an indication of the state of the labour market in the first two weeks of December, before the large increase in COVID cases later in the month."
The underemployment rate fell 0.8 percentage points to 6.6 per cent, the lowest level since November 2008, while hours worked increased by 1 per cent.
"The continued recovery in employment was also seen in strong increases in hours worked, as people continued to return to work in December," said Mr Jarvis.
"The number of employed people who worked no hours due to economic and other COVID-related reasons fell from 138,000 people down to 85,000 people and was lower than in May."
Forward this article to a friend. Follow us on Linkedin. Join us on Facebook. Find us on Twitter for the latest updates