Try another search or check out these top posts
Invest
May rate rise on the cards with inflation predicted to hit record high
GSFM is predicting a May rate rise.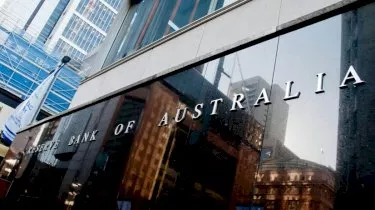 May rate rise on the cards with inflation predicted to hit record high
Philip Lowe's next move hinges on the March quarter CPI release on 27 April, investment strategist Stephen Miller has said.
If some of the early indications of March quarter price pressures show up in the CPI release in April, Mr Miller believes governor Lowe could be forced to retire his "Australia is different when it comes to inflation" mantra and with it, the existing RBA commitment to "patience".
According to him, the notion that the inflation picture was somehow that different in Australia was never wholly convincing.
"Of course, the Australian economy is different from other developed economies but not sufficiently so that the same laws of supply and demand and their effect on prices do not apply here," Mr Miller said.
He believes Australia is an example of what the textbooks term a "small-medium open" economy. This, he explained, means accelerating global inflation means accelerating Australian inflation.
"RBA governor Philip Lowe has referenced 'increasing globalisation' as keeping a lid on prices. Leaving aside the question as to why 'increasing globalisation' has an outsize impact on Australia, the fact is that the political currents are running the other way with a populist backlash against globalisation of markets seeing increasing protectionism, along with increasingly more activist domestic regulatory agendas.
"This will lead to heightened upward pressure on business costs and prices," Mr Miller said.
NAB recently forecasted core trimmed mean inflation at a whopping 1.2 per cent for the March quarter and 3.4 per cent over the year. According to Mr Miller, if realised, the six-month annualised rate of core inflation would be 4.4 per cent.
This, he noted, is even before the full extent of the price pressures unleashed by the Ukraine conflict have been reflected.
An outcome close to the NAB would again blow out of the water the RBA's forecasts made in February. The RBA had forecast a peak in core inflation of around 3.25 per cent by mid‑year, which implies quarterly prints of around 0.7-0.8 per cent per quarter.
"The NAB forecast of 1.2 per cent in the March quarter is significantly higher and by mid-year core inflation will be well out of the 2-3 per cent band at closer to 4.0 per cent on an annual basis."
As such, Mr Miller noted that the NAB forecast, if realised, intensifies the risk of waiting too long; being too "patient".
"The RBA must by now be keenly aware of this.
"Expect maximum optionality in the governor's April statement following the board meeting on 5 April. This means retiring 'patience' and foreshadowing a May rate rise."
Forward this article to a friend. Follow us on Linkedin. Join us on Facebook. Find us on Twitter for the latest updates
About the author