Try another search or check out these top posts
Invest
Deloitte tips Australia will need to cut spending and raise 'some' taxes shortly
Invest
Deloitte tips Australia will need to cut spending and raise 'some' taxes shortly
"Australians do need to realise that there's an eventual bill to pay – it isn't nearly as large as many seem to fear, but nor is it nothing," Deloitte has warned.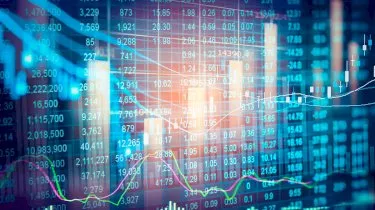 Deloitte tips Australia will need to cut spending and raise 'some' taxes shortly
"Australians do need to realise that there's an eventual bill to pay – it isn't nearly as large as many seem to fear, but nor is it nothing," Deloitte has warned.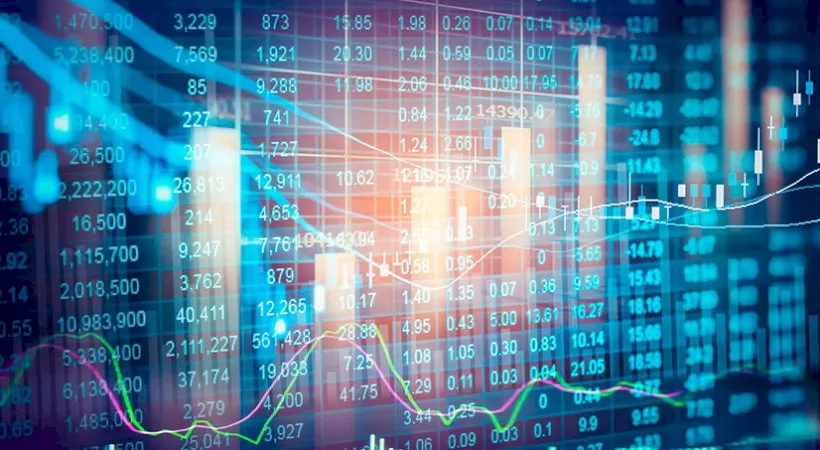 While Australia's recovery has been termed "remarkable", with official forecasts left well behind, the country is not out of the woods yet, with Deloitte warning that we will need to save an equivalent of $40 billion a year to get the budget back into balance.
Compared with Treasury, Deloitte sees the economy in 2020-21 and 2021-22 as having much lower unemployment, but stronger inflation, a higher currency and higher long-term interest rates. In fact, Deloitte Access Economics estimated that underlying cash deficits of $167 billion this financial year and $87 billion next year – $31 billion and $22 billion, respectively, better than Treasury forecast.
But Deloitte director Chris Richardson warned that "Australians do need to realise that there's an eventual bill to pay".
He noted that while the budget is getting better, rapidly, because the economy is getting better, rapidly, "they are getting better from a starting point in which the proverbial had hit the budgetary fan". 
"So, although our forecasts are way ahead of Treasury's latest, that still leaves them heaps less happy than they were – as an example, the deficit is an eye-wateringly $95 billion larger than the matching projections for 2021-22 that Treasury issued in late 2019," Mr Richardson reminded.
On the up side, Australia's deficits in the four years to 2023-24 are $98 billion less than Treasury estimated just a few months ago. Mr Richardson noted that far fewer businesses made losses than Treasury expected, which means "heaps more money in the door in 2022-23 in particular".
And given the budget is expected to be much better off, Treasurer Josh Frydenberg is expected to press on with stage three tax cuts which, according to Deloitte, would leave families paying $20 billion less in taxes in 2024-25 than if the 2014-15 tax system had been indexed over time.
"The collapse of wage growth and the shift to an earlier start to Stage 2 of the tax cuts means that these long-planned cuts are now more generous than originally envisaged.  
"If taxpayers were being taxed at 2014-15 rates and thresholds – but those thresholds had been adjusted for inflation – then families would be paying much more in tax than they actually are," Mr Richardson said.
But Deloitte did identify a couple of problems, the first being that aiming to repair the budget by repairing the economy has its limitations, and the second that the politics of personal tax "is getting problematic". 
Mr Richardson warned that attempting budget repair too early would risk hurting the economy. The right time for repair, he believes, is once unemployment is comfortably under 5 per cent. But, Mr Richardson tipped, that "whether we like it or not", we'll need to cut some spending and raise some taxes. 
"And we'll probably need to start doing that – slowly so – just a few years from now."
He noted, however, that even once the economy is repaired – and unemployment is comfortably under 5 per cent – the budget still won't be quite as healthy as expected.
"That's because years of weak wage and price growth are unlikely to be followed by a period of catch-up, and weaker wages and prices weigh on the ability of an income tax system to raise revenue," Mr Richardson said. 
Moreover, Deloitte tipped, weaker population growth and business investment spending as a result of the coronavirus crisis mean the future size of the economy will also be smaller than pre-COVID forecasts.  
"That's a challenge. To be clear, budget repair shouldn't start soon. And it can – and should – be slow. But it won't be fun."
As for the politics, an election fights over tax cuts is predicted. In fact, Mr Richardson opined that "doing what we'll eventually need to do" will require Australia's politicians to pull together in a way they never completely succeeded in doing through COVID.
And noting that "the political challenges are already lining up", Mr Richardson concluded "we're not enormously optimistic that they'll do it post-COVID either". 
Forward this article to a friend. Follow us on Linkedin. Join us on Facebook. Find us on Twitter for the latest updates
About the author