Try another search or check out these top posts
Invest
Consumer confidence sinks to lowest level in over a year
The ongoing surge of Omicron continues to impact consumer confidence.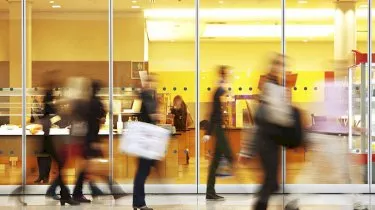 Consumer confidence sinks to lowest level in over a year
Consumer confidence dropped 7.6 per cent in the second week of January, according to the latest survey from ANZ and Roy Morgan, reaching its lowest level since October 2020.
Following a smaller decline in the first week of the year, confidence has now dropped below the neutral level of 100 in every Australian state but remains above neutral in the territories.
Declines in the views of Australians were recorded across all of the confidence subindices tracked by ANZ and Roy Morgan, including a drop of 11.3 per cent for current financial conditions and 4.3 per cent for future financial conditions.
"We don't think the economy is as weak as these data might suggest, with the shock of the Omicron surge and strains on testing capability the key drivers of the fall rather than underlying economic conditions," said ANZ head of Australian economics David Plank.
"But the result highlights that concerns about COVID have the potential to significantly impact the economy if they linger."
The two firms also recorded a decline of 7.6 per cent for current economic conditions and 3.9 per cent for future economic conditions.
Over the next 12 months, 29 per cent of Australians said they expect "bad times" for the Australian economy versus just 13 per cent who anticipate "good times" ahead.
Mr Plank said that confidence was now below the level reached during the surge of the Delta variant.
"Consumer confidence readings are usually positive during the month of January and the level of 97.9 is the weakest January result since 1992, when the Australian economy was experiencing sharply rising unemployment," he said.
Looking longer term, 17 per cent of Australians expected bad times for the local economy during the next five years, while an equal proportion of the population expected good times.
Nineteen per cent of Australians said they expected their family would be worse off financially this time next year, the highest proportion since September 2020, while 36 per cent expected their family would be better off.
ANZ and Roy Morgan's "time to buy a major household item" measure fell 11.4 per cent to its lowest level since August 2020.
Now is a good time to buy major household items according to 33 per cent of respondents compared to 39 per cent who said it was a bad time to buy.
Forward this article to a friend. Follow us on Linkedin. Join us on Facebook. Find us on Twitter for the latest updates