Try another search or check out these top posts
Invest
Why is ethereum's 2.0 upgrade taking so long?
Ethereum's big makeover has been hyped up and pushed back multiple times.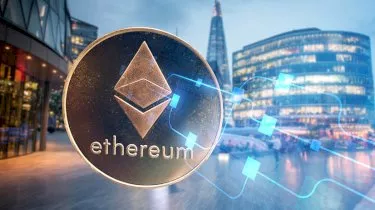 Why is ethereum's 2.0 upgrade taking so long?
Ethereum's 2.0 upgrade has been poised to shift the status quo of the blockchain ecosystem for years now, but multiple delays have left it yet to deliver.

Given the increasingly controversial environmental costs associated with legacy blockchains like bitcoin and ethereum, it's worth asking why the latter's attempt to address this issue is so overdue.
Speaking to nestegg, Coinspot market analyst Ray Brown explained that ethereum's big network upgrade is expected to arrive by June 2022.
"The long anticipated ethereum 2.0 upgrade aims to make ethereum more scalable, secure and sustainable," he said.
While ethereum 2.0 is an overhaul that's been in the works for years, the process of modernising the world's second-most valuable blockchain network began in November 2020 when ethereum began its transition from a proof-of-work consensus method to a proof-of-stake one.
Rather than mine new coins a la bitcoin, ethereum users will eventually be able to "forge" them by locking a predetermined amount of crypto into the system. This process is called staking and is somewhat similar to something like a traditional term deposit.

When it comes time to add a new block to the blockchain, proof-of-stake essentially works like a lottery. The larger someone's stake, the greater the chances that they will be selected to forge a block and rewarded for it.

August 2021's London Hard Fork was a major step forward in this process.
Among other things, this network upgrade implemented a "difficulty bomb" in December 2021. When this deadline rolls around, the difficulty of mining ethereum will increase at a rate that the hardware of miners cannot keep up with.

The idea here is that making mining obsolete will sideline any potential opposition to the network's broader transition to a proof-of-stake model, making the shift inevitable.

Mr Brown said that this upgrade put ethereum on track to become a deflationary asset rather than an inflationary one.
The next stop on the road to ethereum 2.0 was the Altair upgrade, which happened in October 2021. This upgrade began the testing process for ethereum's transition to proof-of-stake via the ethereum beacon chain. 

However, in December 2021, the difficult bomb introduced by the London Hard Fork was delayed to June 2022.
At this point, it's undeniable that the transition process for ethereum 2.0 is taking longer than expected.
However, Mr Brown said that recent comments by ethereum creator Vitalik Buterin might provide insights into the reasons why.
"According to him, the majority of the difficulties being faced are not technological, but rather stem from internal conflicts," he suggested.
Forward this article to a friend. Follow us on Linkedin. Join us on Facebook. Find us on Twitter for the latest updates
About the author