Try another search or check out these top posts
Invest
What is blockchain? Explaining the technology behind crypto
What is blockchain? Here's our rundown on the technology behind cryptocurrencies and how it can impact financial transactions in the future.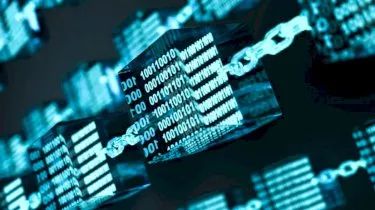 What is blockchain? Explaining the technology behind crypto
What is blockchain? Here's our rundown on the technology behind cryptocurrencies and how it can impact financial transactions in the future.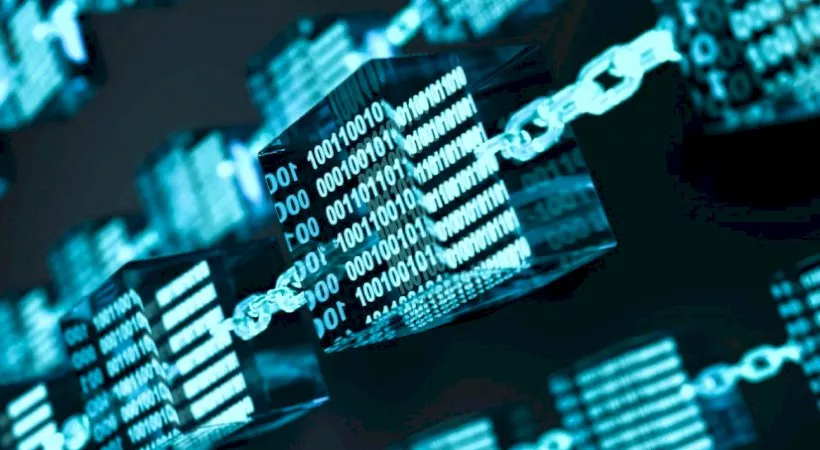 As cryptocurrencies such as bitcoin, ethereum and dogecoin, as well as NFTs, dominate the financial market headlines, you may have come across the word blockchain often. 
Blockchain is the technology that underpins digital currency (bitcoin, litecoin, ethereum, and the like). The tech allows digital information to be distributed, but not copied. That means each individual piece of data can only have one owner and is unique. 
But blockchain goes beyond cryptocurrency. And while the terms are often used interchangeably, they are not the same thing. 
Here's how blockchain technology works, how it applies to cryptocurrencies, and its potential uses are. 
What is blockchain technology?
A blockchain is a database that is distributed or shared across a network of computers. You may think of it as a spreadsheet that is replicated thousands of times across a network of computers. Then, picture that this network is designed to regularly update this spreadsheet. Blockchain technology basically serves as a digital ledger. 
One main feature of a blockchain is that it's decentralised and not stored in a single computer. It is not regulated by a single organisation, bank or company. As mentioned, it is shared over many computers in the network. This allows peer-to-peer transactions without the need for a central clearing authority, such as banks. 
Because a blockchain is shared, the records are public and verifiable. And because there is no single central location, it's harder to hack since the information exists simultaneously in thousands, if not millions of places.
How does a blockchain work? 
To fully understand how it works, let's break down the basic parts to every blockchain. 
The record:

This can be any type of information, a deal for example.
The block:

A bundle of different records.
The chain:

All the blocks linked together.

 
 Here's how a deal is recorded in the blockchain. For example, let's say James is selling two of his coins to John for $500. The record lists the details.
Then, the computers in the network look at the trade and make sure that it is a real trade or transaction. These computers, called 'nodes', check the details of the trade to make sure it is valid. Every transaction in the blockchain is authorised by the digital signature of the owner, which authenticates the transaction and protects it from tampering.  
As each transaction is verified and accepted as being authentic, it's added to a block. "Blocks" of information are linked together in a permanent "chain". Each block contains a unique code called a hash. It also contains the hash of the previous block in the chain. The hash that it carries ensures that it is in proper chronological order.
 Every time a new block is added to the chain, the previous blocks become even harder to modify, increasing the security of the network every time each block is added.   
How can a computer join a blockchain? 
Because blockchains do not have a centralised control of a network, trust becomes an issue. One way to allow people to join is to inform only people that you can trust to be in a network, such as company employees.
However, blockchains such as bitcoin network or ethereum network are open to anyone.  Members can anonymously join and there is no way of checking if they are reliable or trustworthy. 
To address this issue, blockchains require computers that seek to join and add records to the chain to pass tests called consensus models. Some of the most used tests are proof-of-work (PoW) and proof-of-stake (PoS). 
In a PoW consensus test, nodes who want to join must demonstrate that they have done 'work' by finding the solution to an increasingly complex and difficult mathematical problem. This process is called mining. 
Mining utilises a lot of computing power, hence, higher energy usage. According to Cambridge's Centre for Alternative Finances, bitcoin's annualised electricity consumption is just above 115 terawatt-hours (TWh), while Digiconomist's closely tracked index puts it closer to 80 TWh.
Upon completion of the test or in return for their 'mining', members get rewards, such as tokens or bitcoins. 
In a PoS test, a person can mine or validate block deals based on how many coins they hold. This means that the more coins a miner has at stake, the more mining power they possess. The proof-of-stake test comes with a number of improvements to the proof-of-work system. It has better energy efficiency, as you don't need to use lots of energy to mine blocks. Additionally, it has lower barriers to entry and reduced hardware requirements. 
However, compared with PoW, PoS is still in its infancy and less battle-tested. It is also not as straightforward as using PoW to reach consensus across the network. 
What are the other uses of blockchain?
Blockchains have been used to underpin cyber currencies like bitcoin, but many other possible uses are emerging.
Potential applications of the distributed ledger technology include:
Banking –

Perhaps no industry stands to benefit from integrating blockchain into its business operations more than banking. Financial institutions around the world have been investing in blockchains to simplify their record-keeping for payments, among other uses. In 2019, Wells Fargo & Company even announced that it is piloting its own digital currency, which will run on blockchain technology and make international payments and transactions easier.

 
Supply chains –

Recording trades on a blockchain offers a way to check the history of a product. In 2018, subsidiaries of investor Warren Buffett's company, Berkshire Hathaway Inc, partnered with IBM to create a blockchain platform for improving traceability of their diamonds. 

 
Voting –

Blockchain could be used to launch a modern voting system with tamper-proof election returns. The blockchain protocol would also maintain transparency in the electoral process, reducing the personnel needed to conduct an election and providing officials with nearly instant results. This would eliminate the need for recounts or any real concern that fraud might threaten the election.

 
Healthcare –

With the blockchain technology, medical history could be securely stored and controlled by patients. Healthcare providers can use blockchain to securely store their patients' medical records. When a medical record is generated and signed, it can be added to the blockchain, which gives patients the proof and confidence that the record cannot be changed or tampered. These personal health records could be encoded and stored on the blockchain with a private key, so that they are only accessible by certain individuals, ensuring privacy.

 
Property records –

Keeping land records on a blockchain could cut down on costly title research and insurance. In politically unstable places (such as war-torn countries or areas that have little to no government or financial infrastructure), it could help prove ownership. 
Forward this article to a friend. Follow us on Linkedin. Join us on Facebook. Find us on Twitter for the latest updates