Try another search or check out these top posts
Invest
'Unstoppable' ethereum predicted to overtake bitcoin within five years
Ethereum's strong 2021 is only the beginning, says one crypto expert.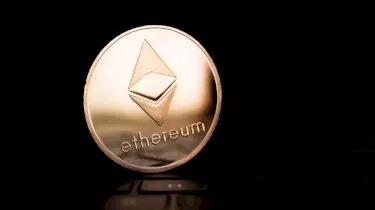 'Unstoppable' ethereum predicted to overtake bitcoin within five years
One crypto evangelist has put a timeline on the rise of the world's second most popular crypto asset.
DeVere Group chief executive Nigel Green has issued a bold prediction. He said that not only will ethereum continue to outperform bitcoin this year, but that the crypto will ultimately surpass it within the next five.

"Ether is up around 240 per cent this year, while bitcoin is up less than 38 per cent. In fact, it has outperformed all other benchmark assets in the first half of this year," he said.

At the time of writing, ethereum's price sits at $3,019.
According to Mr Green, there are two key attributes that are helping close the gap between ethereum and bitcoin.

"First, ether has a higher level of real-use potential as ethereum, the platform on which it is the native cryptocurrency, is the most in-demand development platform for smart contracts, thereby highlighting that network's value not only as a platform for developers but as a worldwide financial utility," he explained.

The second factor highlighted by Mr Green is investor enthusiasm around ethereum's long-anticipated 2.0 network upgrade.
Earlier this month, ethereum took its biggest step yet towards the upgrade with the arrival of the London hard fork.

Named after the location of the most recent international developer's conference for the cryptocurrency, ethereum's latest network upgrade includes a number of significant changes.

Over time, these updates are expected to reduce the supply of ether and the energy consumed by the platform, driving the price upwards.

"These upgrades represent a major boost not just for ethereum but for blockchain technology itself," Mr Green said.

At the end of the day, Mr Green said the simple fact that ethereum is more useful to more people will drive demand for the crypto asset higher than that of its biggest rival in the long run.
"There will be peaks and troughs along the way of course, but ethereum's ascent to the top of the cryptoverse seems unstoppable," Mr Green said.

Back in July, Bloomberg Intelligence analyst Mike McGlone said that "ethereum is on a higher-beta bull-market path" and rapidly closing the gap between itself and bitcoin.

While it faces competition from other crypto asset and smart-contract platforms, Mr McGlone said that "the No. 2 crypto has won the adoption race as the go-to for digitalisation of money and finance".
Forward this article to a friend. Follow us on Linkedin. Join us on Facebook. Find us on Twitter for the latest updates
About the author