Try another search or check out these top posts
Invest
Three new crypto ETFs commence trading following setbacks
The new crypto-based ETFs have been launched on the Cboe Exchange.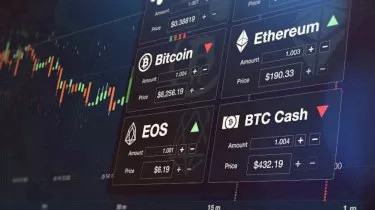 Three new crypto ETFs commence trading following setbacks
Cboe Australia has confirmed that three crypto-based ETFs will launch on its exchange on Thursday after previously suffering delays.
The ETFS 21Shares Bitcoin ETF (EBTC) will become the first Australian ETF to invest directly in bitcoin, while the ETFS 21Shares Ethereum ETF (EETH) will be the first to invest directly in ether.
The two funds were due to list on 27 April but Cboe later indicated that "standard checks prior to the commencement of trading" still needed to be completed just before the original launch date.
ETF Securities chairman Graham Tuckwell said that launch was the culmination of months of hard work and that both ETFs were "true firsts for Australia".
"The market capitalisation and trading volumes for these two leading cryptocurrencies are now larger than any company listed on the Australian stock exchanges, yet investors have not been able to gain access to them in a regulated manner," he said.
"By offering this access through an ETF, investors can now gain portfolio exposure to these crypto-currencies in an institutional-type way."
Cboe Australia CEO Vic Jokovic said that the firm was pleased to have partnered with ETF Securities to bring the first crypto ETFs to market in Australia.
"EBTC and EETH are breakthrough products that will pave the way for more Australians to expose their portfolios to cryptocurrency in a regulated manner," he said.

"We are committed to providing Australians with access to best-in-class technology and innovative investment solutions, and ETF Securities' decision to quote EBTC and EETH on Cboe Australia is a testament to that commitment."

Additionally, the Cosmos Purpose Bitcoin Access ETF (CBTC) will also launch on Thursday after suffering a similar delay.

This fund will provide investors with bitcoin exposure by investing in the world's first physically settled bitcoin ETF, the Canada-based Purpose Bitcoin ETF.

Cosmos Asset Management CEO Dan Annan described the launch as a significant milestone for crypto in Australia.
"CBTC is a fund-of-funds and invests directly in the $1.7 billion world first spot Bitcoin ETF, the Purpose Bitcoin ETF," he said.
"This gives investors a secure and easy way to introduce cryptocurrency to their asset allocation mix using the same tried-and-tested process they are already well acquainted with, and in a liquid and well-regulated market."
Mr Jokovic commented that investors seeking crypto-asset exposure stood to benefit from the recent influx of crypto-backed ETFs.
"We're excited to introduce the Cosmos Purpose Bitcoin Access ETF to Australian investors," he said.
"By bringing CBTC to market on Cboe Australia, Cosmos is making Bitcoin accessible to investors in a secure and recognisable structure, all underpinned by the first physically settled Bitcoin ETF in the world."
All three ETFs will commence trading on Cboe Australia on Thursday, 12 May, and will be available through Cboe Australia market participants and supporting Australian stockbrokers.
Forward this article to a friend. Follow us on Linkedin. Join us on Facebook. Find us on Twitter for the latest updates