Try another search or check out these top posts
Invest
The most important thing you need to know before you dive into DeFi
What's the safest way to approach the most dangerous part of the crypto world?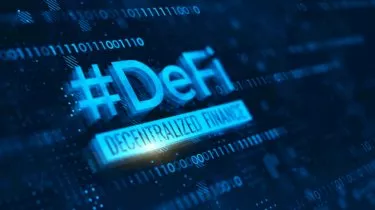 The most important thing you need to know before you dive into DeFi
If crypto represents the wild west of the finance world, then the world of decentralised finance is even wilder.
Like the name suggests, decentralised finance (DeFi) is about offering financial products and services that are typically only available through the centralised world of traditional financial institutions.

At its simplest, DeFi is about borrowing, lending and saving without the involvement of a bank.
If neobanks sold the idea of a bank without a building, decentralised finance is about the idea of a bank without money. At least, not money as most people would recognise it.

Rather than trade in traditional fiat currencies, DeFi exchanges deal entirely with cryptocurrencies, stablecoins and tradeable tokens. Investors might start their journey by exchanging Australian dollars for ethereum at a spot-exchange, but once they cross over into the world of decentralised finance, everything becomes a bit more ephemeral.

DeFi platforms like Uniswap, Balancer and Compound exist only on the blockchain, but that's not to say that they can't be used to make real money.

Staking, yield farming and liquidity mining are just some ways in which DeFi investors can 'lock' their crypto into a platform in exchange for rewards. Even if the tech is different, the dynamic here isn't all that far from a traditional savings account – and the interest is definitely higher relative to the rates found in most banks.

Of course, with this high potential for growth also comes a much greater paradigm of risk.
Offshift chief strategy officer Alex Shipp doesn't shy away from that.

Speaking to nestegg, he said that DeFi isn't for people who want to put down a few bucks and walk away.

Even as someone who specialises in it, Mr Shipp admitted that it's sometimes difficult to handle all the news in the space and what it means to investors.

The cauldron of decentralised finance is constantly bubbling along, with hacks, regulations, bans and innovations surfacing on a weekly and daily basis.
"If you put money in, and you just walk away, there's just too much going on. There's too much changing and there's too much risk," he said.

He stressed that decentralised finance is not for those with a long-term investment horizon.
"I wouldn't want to leave my money in DeFi for five years, and walk away," he said.
As for the biggest myths surrounding it, Mr Shipp pushed back against the idea that the best way to learn about DeFi is to dive in.

"There's a learning curve, and it has to be taken seriously," he said.

As for what the safest way to approach DeFi looks like, Mr Shipp said that it doesn't look all that different from traditional finance. He recommends starting with deciding how much you want to invest and how much risk you're comfortable with.
From there, he said that "it's selecting the right platforms and selecting the right ecosystems".
Pointing to robust blockchains that have established consensus mechanisms like Ethereum and Polkadot, he said that one of the merits of DeFi is that all the code involved is usually transparent.

Even if you don't know how something works, a bit of research can quickly find you someone who does.

"It's for people who want to get their hands dirty and who want to learn," Mr Shipp said.
Forward this article to a friend. Follow us on Linkedin. Join us on Facebook. Find us on Twitter for the latest updates
About the author