Try another search or check out these top posts
Invest
The crypto world is getting its first big merger
A $250 million deal will see the MATIC and HEZ tokens become one.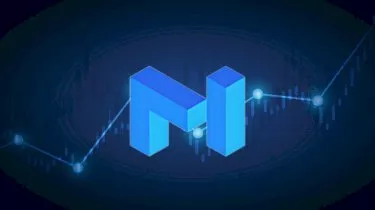 The crypto world is getting its first big merger
Polygon has announced it'll be buying out a rival blockchain network in a first-of-its-kind merger deal.

In the decade since the arrival of bitcoin, investors have seen blockchain-based networks split, branch, connect and change. However, they've yet to see two different blockchains merge into one.

Once this $250 deal finalises, that'll no longer be the case. The precedent being set here will see those with a stake in Hermez blockchain able to swap their tokens to Polygon's MATIC tokens at a rate of 3.5 MATIC to 1 HEZ.

Further details on this swap are expected to be available soon.

Twenty-six people from the Hermez development team will also join Polygon as part of the deal.

In a blog post about the move, a Polygon spokesperson noted that this merger will be the first full-blown merger of one blockchain network into another.

"All components of the Hermez project: technology, live solutions, team and HEZ token will be integrated into the Polygon ecosystem," the company said.

As opposed to the traditional acquisition or merger, the payout for this token-swap has a hard cap on it. Once that limit is reached, the value of any unswapped HEZ token essentially becomes zero.

"The maximum amount that will be committed for this merger from the Polygon treasury is 250 million $MATIC tokens, or roughly $250 million based on the price at the time of reaching the agreement," Polygon confirmed.

Following the completion of the merger itself, the new network will operate under the name Polygon Hermez.

The MATIC token will be the only one in circulation on the network at that point in the process, with the HEZ token ceasing to exist.

Mergers in acquisitions have exploded in recent years, but they remain rare in the crypto-asset space for a pretty good reason. Merging two blockchains is really complicated, presenting both technical issues and potential logistical hurdles as well.

"There has been a lot of thinking about how an actual merger between two networks might look like, but very few actual attempts to do one," Polygon noted.

"We believe that combining Polygon's experience, adoption and treasury with Hermez's technology and knowledge will bring great results," the company added.
Following the announcement, the value of the HEZ token spiked on crypto exchanges as buyers looked to take advantage of the relatively high parity price.

As noted by Luno, there currently exists an arbitrage opportunity between the two tokens.

"Shorting MATIC and longing HEZ could be a way to utilize the current price difference," a recent report by the company noted.

However, they added that it's difficult to take advantage of such discounts at scale due to the liquidity limits and high fees involved.
For more on Polygon's MATIC token and what it does, click here.
Forward this article to a friend. Follow us on Linkedin. Join us on Facebook. Find us on Twitter for the latest updates
About the author