Try another search or check out these top posts
Invest
Solana takes a swipe at the king of decentralised finance
Can Solana steal the spotlight from ethereum?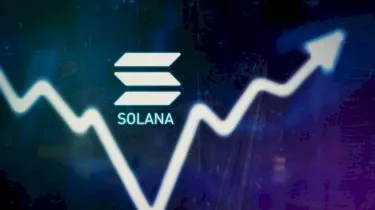 Solana takes a swipe at the king of decentralised finance
As both interest and investment rises around the decentralised finance (DeFi) sector, the debate about which cryptocurrency will unlock the greatest growth has intensified.
Speaking to nestegg, Coinspot market analyst Ray Brown explained that ethereum and Solana are currently vying for the DeFi crown.
"While the two are quite similar in some ways, including the fact that they are decentralised, open-source, public blockchain protocols, they are also poles apart when it comes to other factors like performance and overall scalability potential," he said.
As the initial force in the blockchain space and the platform that launched the DeFi trend, Mr Brown argued that ethereum has a powerful first-mover advantage on its side.

However, ethereum's various limitations have indirectly led to the rise of several rival blockchains that are often grouped together under the shared-moniker of "ethereum-killers".
"Ethereum is fundamentally limited in its capacity for global-scale application due to the small number of transactions per second it can support," he said.
Alongside Cardano and Avalanche, Solana is one of the more high-profile cryptocurrencies in this conversation.

Mr Brown explained that the technological advantages that Solana offers make it a compelling platform for decentralised app development.

"Solana can support tens of thousands of transactions per second compared to only about 30 transactions for ethereum, which currently operates on a PoW consensus mechanism," he said.
In addition, Solana's Proof-of-History and Proof-of-Stake consensus models verify transactions based on coin ownership. This helps keep transaction fees on Solana to an average of less than 1 per cent per transaction.
It also serves to improve Solana's appeal to ESG-conscious investors turned off by the environmental costs associated with older cryptocurrencies like ethereum and bitcoin.
"Solana's PoS and PoH verification process is far less energy-intensive, potentially making the crypto-asset a greener alternative to ethereum," he explained.
Despite these technical strong points, Mr Brown said that ethereum's first-mover advantage among investors may help it keep ahead for now.
Ethereum currently plays host to almost 3,000 decentralised apps, while Solana has just 350 projects on its network.
"Because Solana has a smaller community of users and a shorter track record than ethereum, investors may not be able to rely as much on the network's stability," he said.
That being said, Mr Brown noted that Solana is rapidly gaining traction when it comes to non-fungible tokens or NFTs.

"NFT marketplace 'Solanart' runs on the Solana network, allowing NFT buyers to enjoy faster transaction speeds and lower fees than buyers on the ethereum network," he explained.
In the long term, he said that booming demand for smart contracts and NFTs could open the door for both ethereum and Solana to thrive.
Forward this article to a friend. Follow us on Linkedin. Join us on Facebook. Find us on Twitter for the latest updates
About the author