Try another search or check out these top posts
Invest
Is crypto a gateway to other assets for first-time investors?
Are those buying into the hype around bitcoin putting their money elsewhere?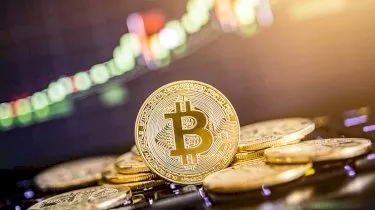 Is crypto a gateway to other assets for first-time investors?
The lure of big gains and the myths of overnight millionaires draw many first-time investors into the cryptocurrency space, but how many of those novice stakeholders stick around?
Luno country manager for Australia Byron Goldberg told nestegg that those who do invest in crypto tend to be willing to do the work.

According to him, crypto investors are more likely to do extra research or seek financial advice than any other specific age demographic.

When it comes to doing their homework before investing, Mr Goldberg said that those looking at cryptocurrencies like bitcoin even beat out most Australians who consider themselves to be regular savers.

Typically, he said that this shows that crypto investors tend to be those who have considered a wide range of options and may have investments elsewhere.

"We expect this trend to increase since people who invest in traditional assets rarely look back once they have taken the step into digital assets," Mr Goldberg said, before adding that the reverse is also true.
"People who invest in crypto are then more likely to research other financial matters and invest elsewhere."
First-time investors who have seen how easy it is to make an investment when it comes to cryptocurrencies are a lot more willing to be open-minded about other assets.

"Seeing your money make money is quite a liberating feeling," Mr Goldberg said.
Looking forward, he pointed to recent data that suggested Australian investors are replacing traditional assets such as gold and government bonds in their portfolio with cryptocurrencies like bitcoin and ethereum.

"We also anticipate that investors in equities and bonds will begin allocating a greater proportion of their portfolio to crypto, with bitcoin taking the place of the blue-chip ETF and speculative bets in altcoins replacing bets on small caps," Mr Goldberg predicted.

Speaking to nestegg, eToro market analyst Josh Gilbert highlighted the importance of diversification.

"Like with all investments, crypto investors should always remember the basic tenets of investing; diversify, understand what you are investing in and never invest more than you can afford to lose," he said.
"If investors start their investment journey with crypto assets, they should contemplate exploring other assets that are considered 'lower risk', such as ETFs, bonds or equities."
Mr Gilbert noted that over 60 per cent of eToro users in 2020 invested in more than one asset type.
Forward this article to a friend. Follow us on Linkedin. Join us on Facebook. Find us on Twitter for the latest updates
About the author