Try another search or check out these top posts
Invest
Investors likely to lose out as Australian crypto exchange collapses
Liquidators have been called in following the collapse of an Australian cryptocurrency exchange.
Investors likely to lose out as Australian crypto exchange collapses
Liquidators have been called in following the collapse of an Australian cryptocurrency exchange.
MyCryptoWallet has become the second Melbourne-based crypto company to collapse in recent months.
ASIC documents have revealed that SV Partners has been appointed to liquidate the Australian cryptocurrency exchange.

Established in 2017, MyCryptoWallet offered a custodianship service that allowed customers buy, trade, sell and hold cryptocurrencies like bitcoin and ethereum.

MyCryptoWallet had previously claimed to have around 20,000 customers. However, the company's track record in the local crypto space has been plagued by controversy.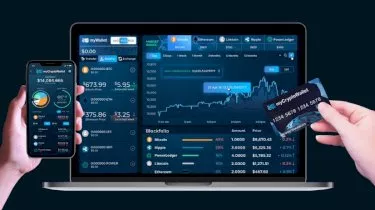 In 2019, a dispute with NAB led to the suspension of the exchange's bank accounts. Reports suggested that additional issues with MyCryptoWallet's technology partners also had adverse issues on its ability to service customers, resulting in a number of complaints on social media.
At the time, MyCryptoWallet claimed that they weren't aware of the issues.
However, in April 2021, reports suggested that ASIC was looking to investigate multiple complaints about the company over these incidents.

SV Partners is expected to release its first creditors report on 17 December 2021.
The liquidation of MyCryptoWallet follows that of another Melbourne-based cryptocurrency exchange, Blockchain Global Limited. The latter collapsed in October 2021, with $21 million owed to investors.

Due to the lack of regulation around cryptocurrency custodianship, it is unlikely that MyCryptoWallet customers will be able to regain access to funds held by the exchange.

Speaking at the Senate select committee hearing on Australia as a technology and financial centre earlier this year, Independent Reserve CEO Adrian Przelozny said that regulation around the custody of assets was desperately needed.
He said the absence of clear rules in this space has forced customers to rely on exchanges and custodians to "do the right thing".
"They're hoping that custodians are following a procedure that keeps their assets from being lost, but there is no regulator that ensures that this actually happens," he explained.
Mr Przelozny warned that the absence of a regulation around custodianship could lead to real dangers.

"There will come a time where one of the participants makes a mistake, they don't have the correct controls in place and something bad happens," he warned.
Forward this article to a friend. Follow us on Linkedin. Join us on Facebook. Find us on X for the latest updates
About the author