Try another search or check out these top posts
Invest
Five cryptocurrencies that outpaced bitcoin in October
Memecoins are having a moment.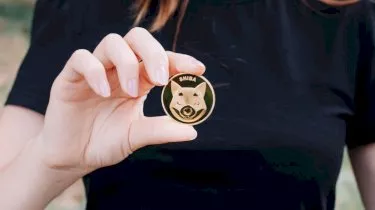 Five cryptocurrencies that outpaced bitcoin in October
The resurgence of bitcoin in recent months has propelled memecoins to new heights.
Kraken Australia MD Jonathan Miller told nestegg that Shiba Inu (SHIB) was the cryptocurrency driving this upswing.

"Over the last month, we saw unprecedented momentum in SHIB, which catapulted the memecoin to a historical market capitalisation of nearly $40 billion," he said.
Memecoins are a category of cryptocurrency that eschew the illusion of fundamental value altogether. If bitcoin and ethereum are blue chips and altcoins like ALGO and VET are penny stocks, then memecoins are something else entirely.

Akin to the "meme stock" phenomenon that exploded into the mainstream finance world earlier this year, meme stocks tend to go up and down in value as the hype around them waxes and wanes.

Mr Miller said that recent momentum around Shiba Inu (SHIB) had ignited a wave of memecoin buying that the market hasn't seen since the start of the year.
According to Kraken's latest Market Recap and Outlook report, the five largest memecoins by market capitalisation in October 2021 were DOGE, SHIB, ELON, SAMO and HOGE.
Where SHIB finished up the month with gains of 830 per cent, SafeMoon Inu (SMI) managed ten times that with 8,400 per cent month-on-month price growth.

"While some see the latest memecoin craze as just another 'sector bubble' within the crypto-asset ecosystem, others see the jump in interest as part of the evolution of digital finance, proof that memecoins are here to stay, and a sign that crypto resides in the early innings of a bull market," Kraken's monthly check-in with the crypto sector noted.

Mr Miller supports this hypothesis about why excitement around memecoins continues to grow.
"This jump in interest is a testament to the power of the underlying technology that memecoins are built on: blockchain," he said.

Mr Miller argued that all cryptocurrencies have the potential to represent the value that is inherent in this technology but added that SHIB is particularly well placed to do so.
"SHIB, in particular, has been able to leverage the fact that it is built on the ethereum protocol, which is the market leader in the DeFi space, and we are seeing SHIB DeFi applications," he said.
Of the five memecoins that soared in October 2021, only DOGE and SAMO exist on a blockchain that isn't ethereum.

Even if memecoins tend to rise as quickly as they fall, the idea that the rising tide of the ethereum blockchain will lift all boats in the long run isn't uncommon.

Earlier this year, deVere Group chief executive Nigel Green predicted that the growing DeFi ecosystem would see ethereum overtake market leader bitcoin within the next five years.
"There will be peaks and troughs along the way, of course, but ethereum's ascent to the top of the cryptoverse seems unstoppable." 
Forward this article to a friend. Follow us on Linkedin. Join us on Facebook. Find us on Twitter for the latest updates
About the author