Try another search or check out these top posts
Invest
Facebook's crypto wallet is ready, even if its currency isn't
The social network is almost ready to stake its claim in the crypto space.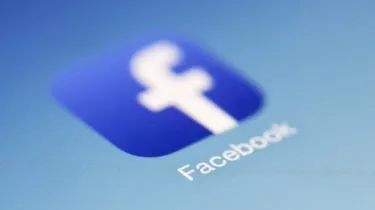 Facebook's crypto wallet is ready, even if its currency isn't
Following a rebranding in 2020 that saw it renamed to Novi, Facebook's digital wallet is now said to be ready for prime time. 

Via a blog post earlier this month, Facebook Financial head David Marcus confirmed that Novi is ready to come to market.

Mr Marcus said that Facebook had secured the necessary licences or approvals to launch Novi in nearly every US state but added that "we will not launch anywhere we have not yet received such clearances".
Originally called Calibra, Novi represents one half of Facebook's overall crypto strategy. Like other blockchain-based digital wallet projects, it will allow users to send money around the world without third-party oversight. 
"We feel that it's unreasonable to delay delivering the benefits of cheaper, interoperable, more accessible digital payments," he said.
Despite this sentiment, Mr Marcus stopped short of committing to any sort of launch time frame for Novi.

The likely reason for this is that, rather than support an existing cryptocurrency like ethereum or bitcoin, Novi relies on a new crypto asset called Diem.

Although Mr Marcus previously expressed hopes that Diem would launch in 2021, the currency has yet to materialise.

While Novi could still launch and rely on fiat currencies in the interim, this risks undercutting the appeal of the entire project. Many of the benefits for consumers and businesses looking at the Novi digital wallet hinge on the capabilities of Diem cryptocurrency.

Diem is intended to be a more regulator-friendly stablecoin, as opposed to something more volatile like bitcoin or ethereum. Backed by Facebook, the cryptocurrency comes pegged to the price of the US dollar. 

While this token was originally set to be backed by a portfolio of fiat currencies, Facebook has since backpedalled on this. When it launches, the value of Diem will be backed by the US dollar exclusively.

Since the project's announcement in 2019, Facebook's efforts in the crypto space have remained as controversial as they are ephemeral.

For as much ire and commentary as their promises to transform the crypto space have invited, the company has yet to offer investors and consumers anything tangible.
eToro crypto expert Simon Peters drew attention to the tumultuous journey behind Novi's impending launch, noting that "the social media platform has touted its move into crypto for some time now, but the project has gone through various permutations and names".
"The project has been plagued by setbacks, though, with privacy, regulatory and design issues," he added.
Still, with Novi said to be more or less ready to go, it's only a matter of time before Facebook makes their big move into the crypto payments space.

Forward this article to a friend. Follow us on Linkedin. Join us on Facebook. Find us on Twitter for the latest updates
About the author