Try another search or check out these top posts
Invest
Cryptocurrencies are a gamble, but the payouts still come out ahead over stocks
Invest
Cryptocurrencies are a gamble, but the payouts still come out ahead over stocks
Bitcoin might be the most valuable, but Dogecoin still leads the pack when it comes to price growth.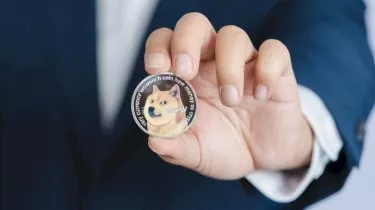 Cryptocurrencies are a gamble, but the payouts still come out ahead over stocks
Bitcoin might be the most valuable, but Dogecoin still leads the pack when it comes to price growth.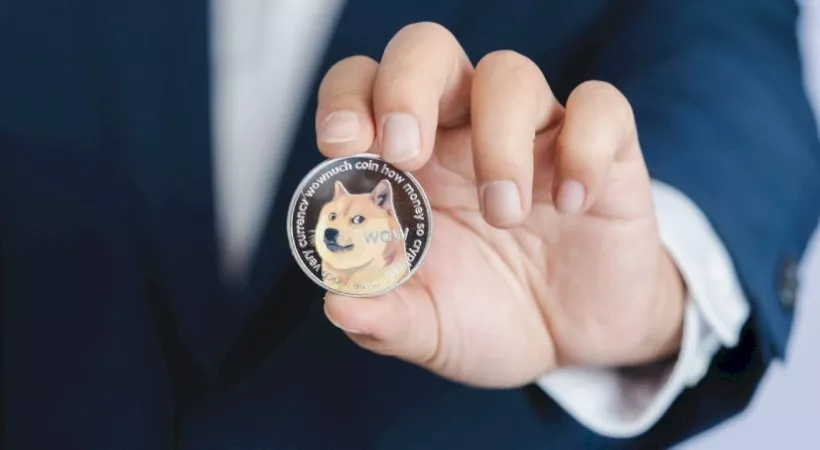 If you made a big bet on crypto back in 2020, there's a good chance you could have come away with plenty to show for it in September 2021.
A new report by Traders of Crypto has ranked the 10 best-performing cryptocurrencies against listed stocks, revealing how much a $100 investment back in September 2020 would be worth nowadays.

"Looking at the change in cost for each stock and cryptocurrency over a single year, we can see which options have increased in value the most," the report explained.

While Bitcoin remained the most well-known cryptocurrency, it was the humble Dogecoin that led the pack here.

A $100 investment in Dogecoin made in September 2020 would be worth $8,635.47 just 12 months later. This represents an increase of approximately 8,535 per cent.

"Of the 30 options we analysed, Dogecoin was by far the best choice for single-year investments," the report said.
Binance's BNB token took the second place spot here, weighing in at "only" 1,902 per cent annual price growth. $100 of BNB purchased back in September 2020 would be worth approximately $2,002 as of September 2021, the report suggested. 

Ethereum took home the bronze medal this time around, with a 688 per cent increase over the past 12 months. This growth would bring a hypothetical $100 investment in ETH to around $788 as of September 2021.
Other strong performers here included the NEO, XRP, LTC, XMR, and NIO tokens. Each of these cryptocurrencies recorded per cent increases in the triple digits.

As for Bitcoin itself, the world's most popular cryptocurrency weighed in with a whopping 303 per cent year-on-year increase.

If you had bet $100 on the price of Bitcoin rising back in September 2020 and managed to hold your way through this year's infamous crypto crash, the value of that wager would have grown to approximately $403.

"While not the best-performing cryptocurrency, Bitcoin has still experienced incredible growth, and is way ahead of any competing cryptocurrency in terms of market capitalisation," the report said.

The rising price of Bitcoin over the past 12 months also exceeds the growth of stocks in many major listed companies like Apple, Amazon, Netflix, Zoom and NVIDIA.

Of the top 10 best-performing assets included in Traders of Crypto's latest comparison, nine were cryptocurrencies.

"This shows the booming potential of this new asset class compared to traditional investment classes which, while relatively stable, tend to offer much-lower potential returns," the report said.
Alongside Moderna, one of the few stocks to compete against crypto assets when it came to price growth over the last 12 months was Tesla.

The report noted that Tesla CEO Elon Musk is "a firm believer in the future of cryptocurrency" and has invested heavily in a number of cryptocurrencies, including both market leaders like Bitcoin and Ethereum as well as memecoins like Dogecoin.

"However, of these three cryptocurrencies, Elon Musk's name has become almost irrevocably tied with Dogecoin, which he has been keen to show his support for both through investments and public praise," the report said.
Traders of Crypto noted that the hype that Mr Musk's endorsement of Dogecoin brought with it likely played a part in its ballooning value, which only served to make it seem like a more lucrative cryptocurrency.

"The main takeaway of this is that while certain big names and celebrities in the crypto world might appear to be influential and great subjects to mimic investment-wise, they are able to take substantially greater risks than the average person due to their other assets and wealth," they said.
Forward this article to a friend. Follow us on Linkedin. Join us on Facebook. Find us on Twitter for the latest updates
About the author