Try another search or check out these top posts
Invest
Crypto of the Week: Neo
Considering an investment in "Chinese ethereum"? Here's what you need to know.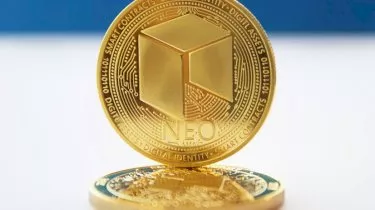 Crypto of the Week: Neo
Here's everything you'll want to know about the Neo coin before you decide whether you want to lean in and buy some during the crypto market's latest dip. 
What is Neo (NEO)?
Originally launched under the name Antshares in 2014, Neo is a cryptocurrency that's sometimes described as the Chinese counterpart to ethereum.

Like ethereum, Neo is a blockchain network that can be used not just for decentralised payment processing, but also as a platform through which developers can deploy decentralised apps.

There are a few big differences between Neo and ethereum, however. The first is that Neo uses a dual-token system. The second is that it relies on a proof-of-stake mining model.

Neo is also distinguished by the way its smart contracts work. Where ethereum smart contracts are written in a native programming language called Solidity, Neo uses mainstream programming languages like Java and C#.

In theory, this lowers the barriers to organisations to develop apps for the platform – since they don't necessarily need a dedicated developer to do so.

Another difference here is that Neo features a digital identity system, which Neo hopes will make it more palatable to government regulators and inspire more confidence in the market by users. A far cry from fully anonymous cryptos like bitcoin, every single individual or business entity operating on the Neo blockchain requires a verified digital identity.

While the developers behind Neo designed it with Chinese authorities in mind, they built it to adapt to any form of regulation and restriction in a way that many other cryptocurrencies cannot. For this reason, Neo's value sometimes moves inversely to that of bitcoin.

As put by the website for the project, "the blockchain industry cannot circumvent existing legal systems or create solutions that are wholly incompatible with existing business frameworks."
Where blockchains like ethereum are entirely decentralised, Neo's developers still maintain some degree of control over the network. For instance, when it comes to rolling out network upgrades.
Who made the Neo (NEO) token?
The Neo coin was co-founded by Da Hongfei and Erik Zhang. This pair act as the chairmen of the Neo Foundation, which "was established as a strategic guide for the Neo platform".
According to the official website, the team behind the project is based in Shanghai and has a headcount of around 50 people split across three distinct working groups.

In addition to the aforementioned Neo Foundation, there's also the Neo Core Developers group, the Neo Global Development group and the Neo Sponsored Community Groups.

Mr Hongfei also heads up OnChain, another Chinese crypto player that acts as the parent company for Neo.
What is the NEO used for?
The NEO token is used for governance and staking on the network. By staking their holdings, users gain a bigger say in what protocol changes do or do not come to the network, while also powering the consensus process that adds new blocks to the chain.

Their payment for doing so comes in the form of the Neo network's secondary token: NeoGAS.

NeoGas functions similar to the way that ether does on the ethereum network. It is used as fuel for decentralised apps and transactions made using the platform. 
How much is the Neo (NEO) coin worth?
As of 22 July 2021, NEO is priced at US$27.84 per unit.

Tallied up at that price, NEO has a market cap of approximately US$1.9 billion.

For comparison, bitcoin (BTC) currently has a market cap of US$600 billion, while ether (ETH) sits in second place at US$230 billion. 
Where can you buy the Neo (NEO) crypto?
The Neo (NEO) token can be purchased using cryptocurrency exchanges such as:
Binance

Huobi Global

Bitfinex

Gate.IO

Bittrex

Kucoin
Forward this article to a friend. Follow us on Linkedin. Join us on Facebook. Find us on Twitter for the latest updates
About the author