Invest
Crypto of the Week: Harmony
Harmony is a rising star in the world of so-called ethereum killers.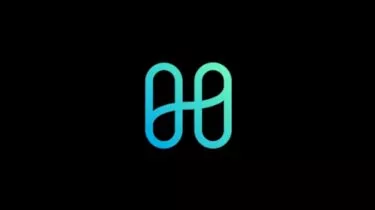 Crypto of the Week: Harmony
It's not as high-profile as something like Cardano or Avalanche, but annual growth of around 3,500 per cent in 2021 means that Harmony may be worth a look for crypto backers looking to hedge against mainstays like ethereum.

If you're trying to wrap your head around the ONE token before you buy some, here are a few things you'll want to keep in mind.
What is Harmony?
Similar to the world's second-most popular crypto asset, Harmony is a decentralised blockchain platform that promises to support decentralised applications and smart contracts.

Unlike ethereum, Harmony is based on a proof-of-stake protocol rather than a proof-of-work one. This means that in practice, Harmony is significantly more energy-efficient.

That detail aside, the overall pitch here isn't all that different to other ethereum alternatives. Essentially, Harmony promises to scale better and process transactions faster than the current top dog for smart contract blockchain networks.

The website for the project suggests that transaction fees are around 1,000 times lower than ethereum and finalisation times of around two seconds.

According to the white paper for the project, existing blockchains solutions cannot make significant performance without compromising on either security or decentralisation.

In contrast, "Harmony addresses the problems of existing blockchains by combining the best research results and engineering practice in an optimally tuned system".
In practice, Harmony achieves this through a unique sharding process which then is secured through a distributed randomness process that promises to keep the network as unpredictable as it is verifiable.

On top of that, the other big draw card here is an emphasis on interoperability.

The Harmony team is looking to develop a cross-chain ecosystem around the ONE token and has already deployed a bridge between the ethereum and Harmony networks called Horizon.
Who made Harmony?
Harmony CEO Stephen Tse founded the company in 2017. The team is said to be fairly lean, though the company's founders consist of a number of former Google, Apple, Amazon and Microsoft employees.

Harmony's ONE token was issued as part of an initial exchange offering in May 2019. 
What is the ONE token used for?
The ONE token serves a number of purposes within the Harmony ecosystem. It can be spent, transferred, traded and locked into the network in exchange for rewards.

Like ETH, ONE is used to pay transaction, storage and gas fees on the network.

Akin to Cardano's ADA token, ONE can also be staked in return for rewards. Stakers are necessary for the network to validate transactions and are compensated accordingly.
ONE token holders are also granted voting rights when it comes to the governance of the platform. The more ONE someone holds, the more of a vote they'll be able to have in deciding whether to reject or approve proposed changes or upgrades for the network. 
How much is the Harmony (ONE) crypto worth?
As of 21 October 2021, ONE is priced at $0.2463 per unit.

Tallied up at that price, Harmony has a market cap of approximately US$3 billion.

For comparison, bitcoin (BTC) has a market cap of US$1.3 trillion while ethereum (ETH) sits in second place at US$490 billion. 
Where can you buy the ONE token?
The ONE token is available from most major and mainstream spot exchanges. This list currently includes:
Binance

KuCoin

Gate.io

Huobi Global

Crypto.com

MEXC

Pionex
Forward this article to a friend. Follow us on Linkedin. Join us on Facebook. Find us on Twitter for the latest updates
About the author