Try another search or check out these top posts
Invest
Crypto backers bolster holdings as price falls
Could bitcoin's latest setback be an opportunity in disguise?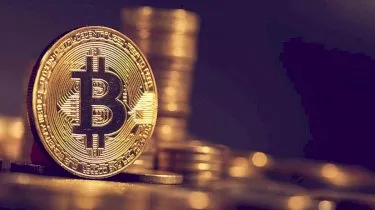 Crypto backers bolster holdings as price falls
Crypto evangelists are predicting that bitcoin's latest bout of losses will be short-lived and are investing accordingly.

Noting recent price losses for the world's most popular cryptocurrency, deVere Group chief executive Nigel Green said that the publication of the minutes from the US Federal Reserve's latest meeting had rattled the market.

"The minutes from the Fed have increased expectations that the central bank of the world's largest economy will now move faster to raise interest rates to fight soaring inflation," he said.
Mr Green explained that this move had been perceived by some traders as one that puts at risk the liquidity that has benefited assets like bitcoin.
In the short term, this knee-jerk reaction has had a negative impact on the price of bitcoin.
"However, I believe that we will see bitcoin robustly rebound as the dust settles. This will then boost others in the crypto market," Mr Green predicted.
According to him, the reason for this is simple. Bitcoin and other cryptocurrencies have become increasingly seen as a shield against rising inflation amid recent highs.
"In this latest inflationary period, bitcoin has outperformed gold which, until now, has always been almost universally hailed as the ultimate inflation hedge," Mr Green noted.
Mr Green acknowledged that markets never move in a straight line but expects both bitcoin and other cryptocurrencies to "revert to an upward trajectory" sooner rather than later.
For that reason, he argued that falling prices represent a unique short-term opportunity for investors looking to bolster their holdings.
"For people who are serious about building long-term wealth, this temporary volatility will be viewed as most other bouts of market turbulence: a buying opportunity," he said.
Mr Green said that he's already embracing this short-term volatility for longer-term gains.

"I'm using the lower prices of bitcoin and other major cryptocurrencies to top-up my portfolio.
"Why? Because like many major corporations, financial institutions, governments, prestigious universities, and household-name investing legends, I'm confident that digital currencies are the inevitable future of money," he said.
Forward this article to a friend. Follow us on Linkedin. Join us on Facebook. Find us on Twitter for the latest updates
About the author