Try another search or check out these top posts
Invest
Cardano surges 75% in latest wave of crypto excitement
Cardano is becoming a standout player in the crypto market's latest rebound.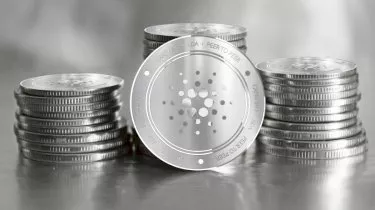 Cardano surges 75% in latest wave of crypto excitement
Commonly seen as a more eco-friendly alternative to ethereum, cardano (ADA) surged 75 per cent over the last week.

The cryptocurrency started last week at approximately $1.41, and is currently sitting at $1.93 per token.

Over the weekend, cardano even came close to eclipsing its previous high of $2.30, recorded during the highs of May's pre-crash crypto rally.

Speaking to nestegg, eToro market analyst Simon Peters said the underlying driver for the recent interest in ADA was the upcoming Alonzo hard fork.

He explained that "this upgrade could position the cardano network as a real 'rival' to other smart contract platforms such as ethereum and tezos, and could see cardano begin to take some of the market share and become a preferred platform for developers".
Mr Peters said the high level of anticipation around this upcoming hard fork has driven more and more investors towards ADA.
"I feel there is every possibility that we could see a new all-time high on this crypto asset very soon," he added.

CoinSpot analyst Ray Brown said much the same, noting that cardano (ADA) has surged 74.66 per cent in the last 30 days and 32.82 per cent in just the last seven days.
"The recent surge in price has occurred alongside planned upgrades to the ADA network to allow for greater functionality for smart contract technology," he said.
"On CoinSpot, we have seen a 142 per cent increase in ADA trading activity among new users to the platform, and an even bigger increase of 197 per cent among existing users," Mr Brown revealed.

By comparison, Apollo Capital's Matt Harcourt was more sceptical.
"We're not bullish on cardano, never have been and never will be," he said.

Mr Harcourt said crypto assets like cardano and XRP are primarily driven by "less sophisticated" investors who are more interested in short-term market speculation than deeper long-term thinking.
"There's nothing wrong with this; it's a free market, people can do what they want with their money and they've done well from buying these tokens, but we don't think Cardano fundamentals will make it relevant once the broader market learns to value crypto assets efficiently," he said.
Mr Harcourt cited cardano's proof-of-stake system and unit bias as some of the reasons for its growing popularity.
"$2 seems more attractive to buy than $3,300 to investors with little financial market experience," he said.
Forward this article to a friend. Follow us on Linkedin. Join us on Facebook. Find us on Twitter for the latest updates
About the author