Try another search or check out these top posts
Invest
Bitcoin might move in 4-year cycles, but don't count on it
Does the crypto market really move in four-year cycles?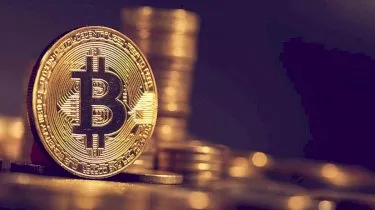 Bitcoin might move in 4-year cycles, but don't count on it
Many crypto evangelists swear by the idea that the cryptocurrency market moves in four-year growth cycles, but it's more of a theory than a fact.
Speaking to nestegg, Kraken Intelligence manager Peter Humiston said that this interpretation of market trends is primarily drawing on the upward and downward swings of the world's most popular cryptocurrency: bitcoin.
"The four-year cycle is based on two previous periods where BTC entered into a bull market, hit a cycle top, and then entered into a one-year downtrend before spending time consolidating and preparing for the next move higher," he explained.
At the tail end of 2013, bitcoin crossed the $1,000 mark for the first time.

Four years later, it went as high as $19,000. Earlier this month, the world's most popular cryptocurrency reached a new all-time high of $67,000.

Between these previous upswings, the broader crypto market has tended to cool off and even decline. If the theory holds true, that means that those buying bitcoin now should keep their expectations in check as the market heads into 2022.

"The cyclical nature of markets is always worth consideration and should be kept in mind as BTC hits cycle highs and lows," Mr Humiston said,

He argued that aspects of this phenomenon are driven by the dynamics of the blockchain network.

"Part of this phenomenon is centered around BTC halvings whereby the block reward is cut in half, thereby reducing BTC's inflation schedule and causing demand to chase fewer newly mined BTC," he explained.
That being said, Mr Humiston reminded investors that both bitcoin and other crypto-assets are relatively new. As such, the sample size of the four-year cycles is incredibly small.

With so little data to draw on, he said that it's hard to reach any definite conclusions about the way that the cryptocurrency market does or doesn't function.

"It's just as possible that BTC doesn't follow a similar trend and instead this time is different," he said.
Commenting on bitcoin's latest surge, deVere CEO Nigel Green said that the cryptocurrency looked set to break records and please crypto investors.
"Bitcoin's gravitational pull on other digital assets will show itself again this week, pulling up other major cryptocurrencies as it maintains its own strength," he said.
Specifically, Mr Green predicted that cryptocurrencies with links to fintech development like Ether, Solana and Cardano would be the biggest beneficiaries of this phenomenon.
"Bitcoin is just the start of the fintech revolution, which is redefining and reshaping the way that all financial services are delivered," he said.
Forward this article to a friend. Follow us on Linkedin. Join us on Facebook. Find us on Twitter for the latest updates
About the author