Try another search or check out these top posts
Invest
Bitcoin ATMs are rare but rising
Bitcoin ATMs remain a rarity, but installations are on the rise in 2021.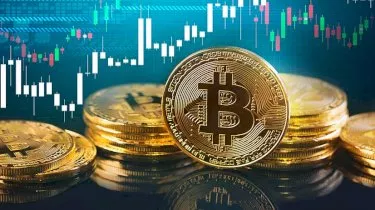 Bitcoin ATMs are rare but rising
Whether bitcoin ATMs are novel or necessary remains up in the air, but installation figures are trending upward in 2021.
According to a new report released by Finbold, a total of 13,242 bitcoin ATMs have been installed globally over the first three quarters of 2021.

"With the recent demand for assets like bitcoin growing, the number of ATMs supporting digital currency transactions is also on the rise," the report said.
Finbold's data suggested that the recent trend here has been an upward one.

The first quarter of 2021 saw the installation of 4,033 new machines, but by the second quarter, this uptake had risen to 4,340. This trend continued into the third quarter of 2021, with 4,779 bitcoin ATMs being installed over the period.
"The accelerated bitcoin ATM installations for 2021 highlights the role of the machines amid the growing popularity and adoption of cryptocurrencies globally," the report said.
Finbold added that the surge of installation seen in the third quarter of 2021 ran against the grain of the wider crypto correction that took place around the same time.

"This is a possible indicator that providers and investors are bullish on the long-term prospects of the sector," the report argued.
Finbold noted that July had the highest level of new machine installations at 1,963, while January represented a low point for the year at 1,042.
Aside from the steady growth of quarterly figures, the other key data point here is the way that these installations were distributed across the globe.
North America proved itself to be the most eager for everyday bitcoin transactions, accounting for 93.5 per cent of total bitcoin ATMs across the world.

"Despite unclear crypto regulations, North America dominates the global bitcoin ATMs due to high demand and innovations in the space," the report said.
Europe followed in second place with 4.5 per cent, while South America came third with 1 per cent.
Finbold found that the Oceania region ranked towards the end of the table with a 0.1 of a percentage point share of global machine installations.

While Finbold acknowledged that the number of bitcoin ATMS is "insignificant" compared to the traditional finance sector, they argued that recent growth trends are a promising sign for the future.

"With crypto users growing, the ATMs are expected to surge to accommodate the new investors," the report predicted.
Forward this article to a friend. Follow us on Linkedin. Join us on Facebook. Find us on Twitter for the latest updates
About the author