Try another search or check out these top posts
Invest
Australia gets 2 more crypto ETFs
Two more crypto ETFs are coming to the Australian market.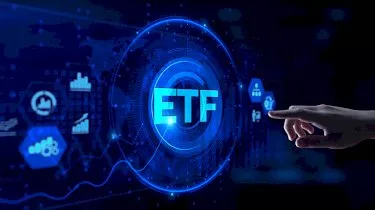 Australia gets 2 more crypto ETFs
The options for those looking for more selective exposure to the crypto market continue to grow, with ETF Securities Australia announcing two new crypto-themed exchange-traded funds (ETFs).
Pending regulatory approvals, the ETFS 21Shares bitcoin ETF (EBTC) and ETFS 21Shares ethereum ETF (EETH) promise to offer Australian investors exposure to two of the world's biggest and most valuable cryptocurrencies.
Both funds will be launched in partnership with 21Shares.
ETF Securities Australia executive chairman Graham Tuckwell said that 21Shares was a natural partner for the firm's efforts to bring new cryptocurrency-backed exchange-traded products to the local market.
"Once we had decided to build a range of crypto ETFs for the Australian market, there was only one partner we wanted to work with and that's 21Shares," he said.
Mr Tuckwell cited 21Shares' experience dealing with cryptocurrencies as an asset, noting that the firm has managed both bitcoin and ethereum ETPs in Europe for almost three years.
21Shares CEO Hany Rashwan said that the Zurich-based company is excited to be part of the first wave of crypto ETFs in Australia.

"This partnership is an opportunity to combine our expertise to provide the simplest and most transparent way to access the best performing asset class of the last 10 years," he said.

ETFS' latest foray into the crypto ETF space comes following the launch of several similar financial products, including BetaShares Crypto Innovators (CRYP) ETF.
When CRYP listed on the Australian Stock Exchange earlier this year, it broke trading activity records within the first 24 hours.

Ahead of the launch, Betashares CEO Alex Vynokur said that he expected significant demand for the fund to come from experienced and first-time crypto investors.
"CRYP will be an innovative way for investors to get exposure to the crypto sector in a familiar, liquid and cost-effective ETF structure," he said.

The rapid-fire arrival of new crypto-based versions of familiar financial instruments follows the issuing of formal guidelines for crypto-asset-linked securities in Australia by regulators like the Australian Securities and Investments Commission. 
These requirements include a commitment to compensate investors for losses incurred by poor custodianship practices and formal disclosures regarding the specific technological, financial and environmental risks involved with crypto-assets. 
"Crypto-assets have unique characteristics and risks that must be considered by product issuers and market operators in meeting their existing regulatory obligations," ASIC commissioner Cathie Armour said.
Forward this article to a friend. Follow us on Linkedin. Join us on Facebook. Find us on Twitter for the latest updates
About the author