Try another search or check out these top posts
Invest
Ailing Evergrande rocks cryptoverse
Crypto has not been immune to the permutations surrounding Evergrande.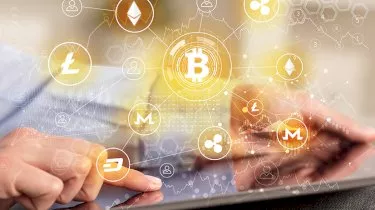 Ailing Evergrande rocks cryptoverse
China's ailing Evergrande has tickled everyone's interests, including that of crypto investors worldwide, new data has revealed.
According to eToro's market analyst and crypto expert, Simon Peters, as news emerged of Evergrande's massive debt and contagion began to spiral through all markets, crypto assets felt the effects as the broad-based sell-off took hold.
"Evergrande has massive debt exposure — over US$300 billion — and has failed to make payments on time to its creditors. The implications for wider crypto markets are not direct, but with debt fears looming, crypto assets such as Tether could be affected," said Mr Peters.
He explained that while stablecoins like Tether are pegged to fiat currencies such as the US dollar, to maintain the peg they require holdings to match the value of the crypto asset.
"Many can't hold large amounts of cash and instead use commercial paper — a form of short-term debt — to account for the value," said Mr Peters.
"The issue here is that, with Evergrande creating 2008-style contagion risk for debt markets, stablecoins could run into trouble were the commercial paper they hold to lose value.
"Unfortunately, as such a crisis is unprecedented, it remains to be seen what will happen next."
While economists don't expect the Chinese authorities to allow Evergrande to mushroom into full-scale credit squeeze, reports are suggesting the likes of BlackRock and Fidelity have started trickling money as investors begin to turn their backs to major fund managers.
Uncertainty is still high as the world awaits word on the missed US$83.5 million payment deadline last week and as China perceivably braces for economic backlash with an injection of 120 billion yuan ($25.5 billion) into the banking system.
Acknowledging that last Thursday's payment deadline did come and go amid a "disconcerting silence", Seema Shah, chief strategist at Principal Global Investors, believes that the current declines following Evergrande bondholders' tumbleweed experience are not the precipitous falls of a week ago.
"At the moment, the indications are investors have confidence that, while the economy is likely to slow further as sentiment sours and the property market cools, this episode will not lead to full-blown, systemic 'contagion'," said Ms Shah.
China's crypto ban
Despite her confidence, signs of contagion include Evergrande's crypto reach. However, there were other major concerns for crypto lovers this week, as China's full ban on crypto assets trading inside the country kicked off.
According to Mr Peters, despite it having announced the ban previously, markets reacted badly with big falls in BTC and other altcoins.  
It is believed major cryptocurrency exchanges are now scrambling to sever ties with mainland Chinese clients.
"While this is not a surprise as China has 'banned' crypto many times in the past, this time there is no ambiguity," Henri Arslanian, PricewaterhouseCoopers crypto leader and partner, said on Twitter at the time.
"Crypto transactions and crypto services of all kind are banned in China. No room for discussion. No grey area."
Forward this article to a friend. Follow us on Linkedin. Join us on Facebook. Find us on Twitter for the latest updates
About the author