Try another search or check out these top posts
Invest
'COVID tax': Classic car market finds boom in 2021
House prices aren't the only thing going up.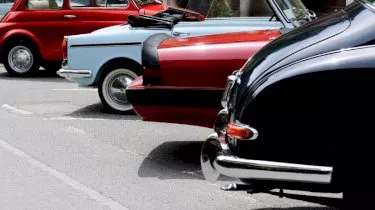 'COVID tax': Classic car market finds boom in 2021
The coronavirus pandemic has had an unexpected impact on the classic car market and on the speculators looking to invest in it.
According to Mark Haybittle, a veteran classic car investor with the Supercar Secrets, "Aussies have been redirecting the cash they might otherwise have spent on holidays into this booming market of classic cars, and reaping the benefits."
Haybittle said that the market value of a 1999 Nissan Skyline has more than tripled over the last two years. With similar rises for other classic cars, he expects more consumers to consider putting their money into the market.

"It is certainly the case that they don't make 'em like they used to, and we can only see this area of the market going from strength to strength."
"From the customer's point of view, they have the satisfaction of investing smart and with their heart," he said.

In the wake of its growing popularity and investment in the classic car market, Haybittle said that his company has been drifting towards a formal listing on the stock market.

He hopes that this move will allow "investors to get in at any level they're comfortable with and reap the benefits".
"They tell us what they have to spend, and we get them into cars that will boom in six to nine months."
Haybittle's comments come following reports that a 'COVID tax' has driven prices upwards in the secondhand car market over the past 12 months.
A report by CommSec in January 2021 noted that in December, prices of used vehicles rose by 35.2 per cent.

Compared with their prices just a year earlier, it represents the strongest year-on-year growth in over 20 years.
"One of the standouts in the COVID-19 environment has been the lift in demand for used vehicles, driving prices sharply higher. Most car owners expect to see the value of their rides slipping over time, rather than rising. But used vehicle prices are up more than 35 per cent compared with a year ago. That lift in used car prices boosts personal wealth and spending and borrowing capacity," the report said.
Forward this article to a friend. Follow us on Linkedin. Join us on Facebook. Find us on Twitter for the latest updates
About the author