Try another search or check out these top posts
Invest
How this investor entered the market 4 years after the last boom
Although he looked to capitalise on Sydney's property boom a decade ago, luck would have it that Rizul Makkar would only begin to build his property portfolio four years later.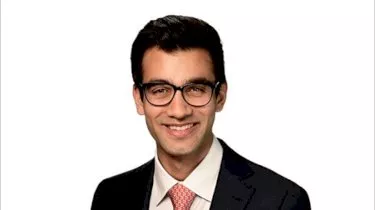 How this investor entered the market 4 years after the last boom
Although he looked to capitalise on Sydney's property boom a decade ago, luck would have it that Rizul Makkar would only begin to build his property portfolio four years later.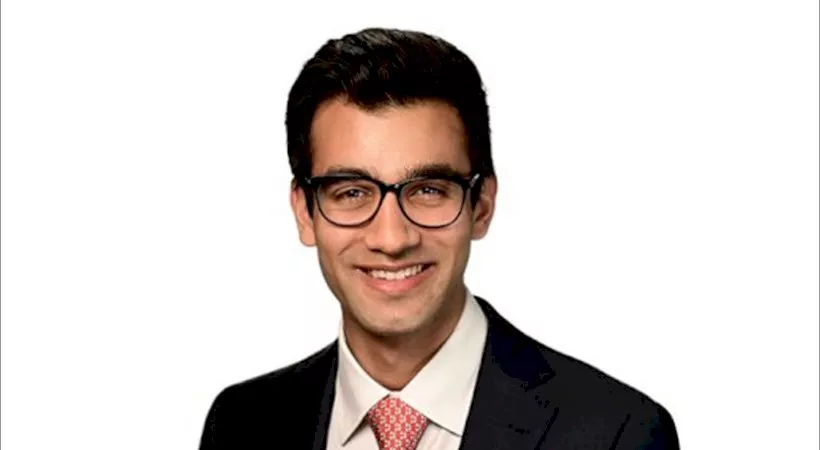 At the age of 18, Mr Makkar found himself chasing two paths, one a commerce degree and the other a full-time job in Sydney's finance industry. One of the two would ultimately expose him to the property market fairly soon. 
Inspired by his parents' advice, as well as the boom that was occurring in the Sydney market a decade ago, he decided to go after his first property right in the middle of one of Australia's biggest property markets.
"My parents, growing up, were saying, 'Get into property quickly. Property never goes down. You're always going to make money'. So, that's where the thought process came in early on. And if we scroll back to 2014, property in Sydney was really picking up. It was boom times."
Mr Makkar planned to start his wealth-creation journey by buying an off-the-plan apartment in Blacktown, but was outbid every single time.
"With off-the-plan, the logic was always, 'It's only 5 per cent down now, so with the $25,000 I'd saved up, I just wait a couple of years until completion and then get the benefits of capital growth". But that didn't actually come in the end."
However, it did not take long before he realised it was a blessing in disguise. 
"The boom times were crazy, so I missed out on a few properties and then thought to myself, 'This boom time's probably not the right time to be buying if I'm getting bid up on $500,000 apartments in Blacktown'."
"So, I'm very happy to miss out on those first properties given what's happened since then," Mr Makkar shared.
It was only four years later that he would finally be purchasing his first property, way outside the Sydney property boom.
Mr Makkar spent these years honing his knowledge about property investment and crafting a strategy that would minimise risk and maximise returns.
Four years later
In 2018, Mr Makkar bought his first property – a three-bedroom, high-set house in Woodridge, about 20 kilometres south of Brisbane – after much research and due diligence.
"By this time, I'd been working full-time for four years, so I had saved up enough for the 20 per cent deposit and the 5 per cent stamp duty. I had the full deposit this time for the first property.
The property, which he bought for $260,000, was getting $340 a week in rent after a few cosmetic improvements. 
While Woodridge, as a suburb, hasn't seen much significant growth over the years, Mr Makkar was able to get the property revalued up by another $50,000 within a year, which ultimately led to his second purchase.
Further, the Logan area was expanding, with infrastructure being built actively across multiple locations. 
Interstate investing
Instead of staying in Sydney, waiting to outbid everyone else, Mr Makkar decided to find more affordable entry points interstate, leading him to his first property in Brisbane.
According to him: "The idea of investing interstate came from the Smart Property Investment Show, encouraging me to say, 'Hey, I don't really need to just think about my own backyard. I don't need to buy somewhere where I grew up. If I can find better value and potentially better returns elsewhere, I should definitely be open to that'."
Mr Makkar believed that Brisbane was poised for growth after it hit the bottom following the end of the mining boom.
"I thought Brisbane is calming off, with 10 years of relatively low growth, but with the economy being quite diversified and the population growth not just coming from migrants, a lot of interstate movement.
"For the next few years, Brisbane is sort of ripe to grow in terms of population, and in terms of where the economic drivers are also sitting, Brisbane was hitting the bottom and things were looking quite positive post-mining boom that hit in 2012," Mr Makkar said.
Education
Apart from listening to podcasts, Mr Makkar also educated himself through other accessible means, such as property blogs or webinars.
According to him, this was critical to minimising the risks of doing the first purchase, as well as jumping off to the next ones. Ultimately, it helped him filter out the noise and just take the lessons that would help him achieve his financial goals.
"Education helped me save a lot of the costly mistakes that I could have made by just learning from other people or what I think happens in property markets over time. So, I was researching pretty much anything I can get my hands on."
His education also taught him that property booms could mean less than people make it out to be, especially as a criteria for a property purchase.
"Coming in early didn't make a difference, or just waiting and holding on didn't really make a difference, as well. It's about making sure that the investment that I choose was the right one in terms of fundamentals."
3 pillars of success
For Makkar, there were three important lessons that his first purchase taught him.
One of the fundamentals is land value, which ultimately urged him to stick with established houses in order to own land along with his properties.
"A lot of the property price growth that you get and the capital growth that you get comes from owning land, and so I sort of focused on buying houses, buying the established houses." 
Secondly, he focused on the value-add opportunities in the properties that he buys.
"If I buy older, established houses, some of the brick basic houses that don't really have any of the facilities, nothing really breaks down, and they're there to last 100 years," he explained.
Finally, Mr Makkar reviews historical data as a way to track trends, which could very well guide him in making decisions moving forward.
"I make sure I can time the state cycles. Every city, if you look back over the last 50 years, Adelaide housing, Sydney houses, they've all sort of grown roughly the same, but the cycles are completely different. So, while Sydney and Melbourne were having their boom, Perth, Adelaide, Brisbane haven't really grown for a decade. 
"Outside Sydney, I thought, 'I'm really getting good yields on this. I'm getting good cash flow, but then also there's a lot more potential for capital growth because they're just more affordable housing'."
His advice to fellow investors: Keep educating yourself.
"You should always be educating yourself. Read macroeconomic news to work out where everything lies, to work out where some of the states are sitting at the moment relative to each other," Mr Makkar concluded.
Tune in to Rizzul Makkar's episode on The Smart Property Investment Show to find out how his portfolio grew from one property to seven in just two years.
Forward this article to a friend. Follow us on Linkedin. Join us on Facebook. Find us on Twitter for the latest updates
About the author