Try another search or check out these top posts
Invest
Be careful about overexposure to China, fund manager says
Developments in China's response to the pandemic could be a cause for concern.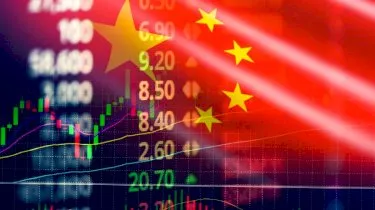 Be careful about overexposure to China, fund manager says
Datt Capital founder and CIO Emanuel Datt has urged investors to remain alert to shifts in the zero COVID policy adopted by China as rigorous lockdowns continue to plague Shanghai and other parts of the country.
"China is the engine room of the global economy and any further extension of lockdowns geographically will weigh heavily on the global economy," Mr Datt suggested.
"In particular, ongoing extensions will stoke further inflation with a large portion of the industrial supply chain originating from China."
According to Mr Datt, investors should ensure their portfolios aren't too heavily skewed towards China and should also consider how they may be able to diversify to mitigate the effects of prolonged lockdowns in the country.
He said that the shutdown of Tesla's Gigafactory in Shanghai and production problems were just the "tip of the iceberg" in terms of the impacts of pandemic lockdowns.
"Whilst we have observed a definite shift towards re-onshoring and localisation, this process of 'de-globalising' a supply chain takes years. We have observed a shift towards alternative suppliers such as India and south-east Asian nations as firms look for more diversity in their supply chain," he noted.
"However, we believe the shift towards localisation will persist due to the rise in shipping costs and decrease in certainty for shipping times."
In a note on Tuesday, the BlackRock Investment Institute indicated that it was downgrading Chinese stocks and bonds to neutral based on the deteriorating macro outlook.
"We see a growing geopolitical concern over Beijing's ties to Russia. This means foreign investors could face more pressure to avoid Chinese assets for regulatory or other reasons," the firm said.
"We previously kept our modest overweight on Chinese assets because we saw improved valuations making up for the risks. The rapidly worsening outlook for China's growth on widespread lockdowns to curtail a COVID spike has changed this."
BlackRock also suggested that the lockdowns were set to curtail economic activity and that policymakers had yet to fully act on easing in order to prevent a growth slowdown.
Forward this article to a friend. Follow us on Linkedin. Join us on Facebook. Find us on Twitter for the latest updates