Try another search or check out these top posts
Invest
Aussie investors turn to angel investing
As the price of crypto crashes, angel investing could rise from the ashes.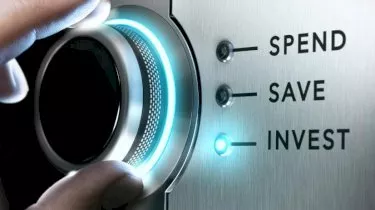 Aussie investors turn to angel investing
Technology lowered the barriers for everyday investors to enter retail trading, could angel investing be next?
Speaking to nestegg, UNSW program and portfolio manager Beste Onay emphasised the importance of understanding the risks and strategy before diving into angel investing.
"Whilst a less trodden path in comparison to more popular investment routes, like shares, or more recently, the likes of ETFs, NFTs and bitcoin, angel investing is becoming increasingly accessible," she said.
Within Australia especially, Ms Onay said that the local start-up ecosystem was generating an increasing number of opportunities for angel investors.

"We are seeing more momentum created by angel groups, syndicates and investment platforms, and it's getting easier to access deals," she said.
Another big driver of activity in this area is the lowering of the usual barriers, with more than three million Aussies now said to pass the "sophisticated investor" test.
"The barriers to angel investing are getting smaller due to income and asset price inflation," she explained.
Ms Onay added that new stepping stones are making it easier for potential angel investors to graduate towards turning that ambition into a reality.
"We are seeing a surge in equity crowdfunding platforms, which allow investments up to $10,000 without accreditation," she said.
Education around angel investing is also becoming more easily accessible.
"As an asset class, venture is known for its high-risk, high-reward status and investors are celebrated for dramatic returns," Ms Onay said.
She noted that the risk is even higher with angel investing but added that "proper education and clear understanding of how to build a meaningful portfolio" leave a lot of opportunity on the table for those willing to seize it.

"With the right knowledge, angel investing can be very rewarding — not only for individuals but the growing local startup ecosystem as well," she said.
Forward this article to a friend. Follow us on Linkedin. Join us on Facebook. Find us on Twitter for the latest updates
About the author