Try another search or check out these top posts
Earn
Women still earning $25.8k less than men as gender pay gap narrows
Over 85 per cent of Australian employers pay men more than women.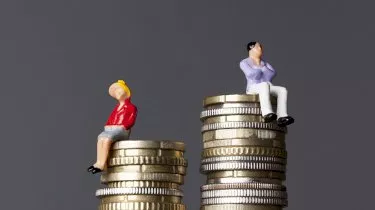 Women still earning $25.8k less than men as gender pay gap narrows
The gender pay gap as measured by the Workplace Gender Equality Agency (WGEA) narrowed by 0.5 per cent to 22.8 per cent during 2020-21 as women took home $25,792 less than men on average.
WGEA's gender equality scorecard covering the year to March 2021 identified pay gaps across all industries and occupations for Australian businesses with 100 or more employees.
Eighty-five per cent of employers were found to have paid their male employees more on average, and men were also twice as likely to be highly paid with a salary of $120,000 or more.
"From the very top-down, women are undervalued in Australian businesses and underrepresented where decisions are made," said WGEA director Mary Wooldridge.
Progress on reducing the pay gap was made in 42 per cent of businesses, but 37 per cent reported an increased pay gap during 2020-21.
The largest pay gap of 30.6 per cent was found in the construction industry, followed by 29.5 per cent for the financial and insurance services industry and 24.7 per cent for professional, scientific and technical services.
"Nearly half of employers who did a pay audit took no subsequent action, many believing the gaps identified are explainable or justified," said Ms Wooldridge.
"However, just because a pay gap is understandable doesn't mean it's right: action can and should be taken."
Additionally, WGEA found that women accounted for less than one in five CEOs.
Seventy-four per cent of company boards were made up of over 60 per cent men, and 22 per cent of boards did not have even one female member.
However, some progress has been made in management with 47 per cent of managerial promotions going towards women, who now account for 41 per cent of all managers.
"There need to be clear pathways for women to work in the right line roles so they can take the next step to leading organisations," Ms Wooldridge said.
"The data and research have established a clear business imperative: having more women in key decision-making positions delivers better company performance, greater productivity and greater profitability as well as improved gender equality."
Ms Wooldridge also acknowledged that employers had increased their support for their staff during the time period covered by WGEA's scorecard between the first and second wave of the COVID-19 pandemic.
"We've seen an increase in flexible work policies and approval rates; paid domestic violence leave is now offered by more than half of organisations – a massive four-fold increase since 2015-16, and three in five employers are now offering paid parental leave," she said.
"These policies and practices are no longer just the right thing to do. They actually set employers apart and act to attract the talent they need for their businesses in a tight talent market."
A recent report found that 70 per cent of Aussie workers were likely to look for a new job within the next 12 months.
Forward this article to a friend. Follow us on Linkedin. Join us on Facebook. Find us on Twitter for the latest updates