Try another search or check out these top posts
Earn
Top firm says five factors are fuelling the Great Resignation
According to PwC, the Great Resignation is showing no signs of slowing down.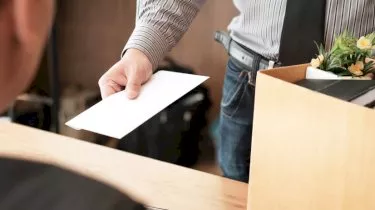 Top firm says five factors are fuelling the Great Resignation
In a recent survey conducted by PwC, one in five workers indicated that they are likely to switch to a new employer during the next several months.
The firm surveyed 52,195 workers in 44 countries and territories in what it described as one of the largest surveys of the global workforce.
According to the findings, Gen Z workers are most likely to find a new employer in the next 12 months (27 per cent), followed by Millennials (23 per cent), Gen X'ers (15 per cent) and Baby Boomers (9 per cent).
PwC found that people are less likely to leave if they find their job fulfilling, feel they can be their true self at work, feel fairly rewarded financially, feel their team cares for them, and have a manager who listens.
"There is a tremendous need for business to do more to improve the skills of workers, while being conscious of the risk of polarisation if opportunities to develop aren't provided right across society," said PwC global chairman Bob Moritz.
"At the same time, workers are not just looking for decent pay, they want more control over how they work and they want to derive greater meaning from what they do.
"By acquiring skills, workers can gain the control over the work they are looking for. Leaders have to adapt to build the teams needed to successfully deal with the challenges and opportunities of today and those yet to come."
Higher pay is still the most important factor for employees contemplating a change in work environment (71 per cent). However, wanting a fulfilling job (69 per cent) and wanting to truly be themselves at work (66 per cent) were also seen as major motivators.
"In a tight labour market, it is even more important that organisations take a human-led, tech-powered approach," commented PwC's global tax and legal services leader Carol Stubbings.
"That means investing in both digital transformation and in skills. Investment should be guided by a principle of equity, with a focus on strengthening the capabilities of skilled employees, providing access routes for those who lack skills and automation that frees up people to do what only people can do."
PwC's research also found that women were 7 percentage points less likely than men to feel they were fairly rewarded financially, and also 7 points less likely to ask for a raise.
Furthermore, women are also said to be less likely to ask for a promotion.
"It is bad for society and bad for business when there is a failure to ensure women have the same opportunities as men to develop their skills and careers," said the co-leader of PwC's global people and organisation services.
"One of the quickest ways to strengthen the workforce is to ensure women are not overlooked - which means addressing the culture, systems and structures that can lead to women losing out."
Earlier this month, new independent research run by global talent solutions provider Robert Half highlighted that 86 per cent of employers are "concerned" about valued team members leaving in favour of new opportunities.
The firm's latest Salary Guide for 2022 illustrated a difficult path for employers feeling the pressure to create conditions that will retain employees, with 75 per cent predicting turnover will increase this year compared to the pre-pandemic period. The research also found that 80 per cent of employers are planning award salary increases this year as a means to retain existing employees.
The research, however, warned that boosting compensation is "only part of a swathe of new tactics taking aim at retaining top talent in the year ahead".
"With flexibility being cited as the number one reason for the rising turnover, work-life balance benefits have become a must-have for most employees in today's market and most companies are actively taking steps to meet those demands," the research said.
Forward this article to a friend. Follow us on Linkedin. Join us on Facebook. Find us on Twitter for the latest updates