Earn
Job ads rise for the first time since April
Hospitality and tourism job ads have jumped in the past month.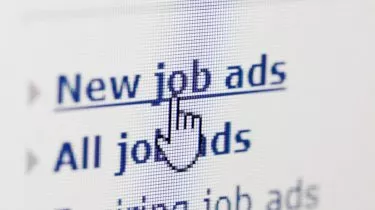 Job ads rise for the first time since April
Seek has reported a 6 per cent increase in job ads nationally during the month of September, the first rise in five months.
National job ad volumes were 24.7 per cent higher than they were in September 2019 and 56.7 per cent higher than September 2020, according to Seek.
"The COVID-19 roadmap announcements in New South Wales and Victoria have encouraged businesses to move ahead with rehiring and preparing for the summer holiday period," said Kendra Banks, MD at Seek ANZ.
NSW recorded the highest monthly growth among the states with an increase of 20.6 per cent, including a 130 per cent increase in hospitality and tourism job ads.
"Factors contributing to this growth include replacing roles which were lost, preparing for the end of restrictions, and getting ready for the summer holiday period," Ms Banks said.
Victoria was the only state to record a monthly drop in ads during September with a fall of 2.6 per cent.
"We would expect to see Victoria follow New South Wales with growth in job ad volumes following the announced easing of restrictions in October. Despite dropping slightly last month, Victoria is still showing over 10 per cent more ads than two years ago," said Ms Banks.
Compared to September 2019, Tasmania has recorded a 76.1 per cent increase in job ads, leading South Australia (68.0 per cent), the Northern Territory (61.5 per cent), Western Australia (59.2 per cent) and Queensland (44.8 per cent).
NSW and Victoria lag behind with rises of 9.6 per cent and 10.8 per cent, respectively, while ads in the ACT were down by 6.7 per cent.
Ms Banks pointed out that the number of applications received per ad remained low.
"Month-on-month applications per job ad are down slightly by 0.8 of a percentage point nationally and remain significantly below pre-pandemic levels, down by 34.9 per cent when comparing September 2021 to September 2019," she said.
"Australians continue to be cautious when considering their next career move."
Forty per cent of workers in a recent survey indicated they are planning to look for a new role in the next six months, with 15 per cent already on the hunt. Eighty-two per cent of businesses have also reported longer hiring times.
Forward this article to a friend. Follow us on Linkedin. Join us on Facebook. Find us on Twitter for the latest updates