Try another search or check out these top posts
Earn
Government tipped to extend tax break for millions of Aussies
ANZ has forecasted an extension of the low and middle income tax offset.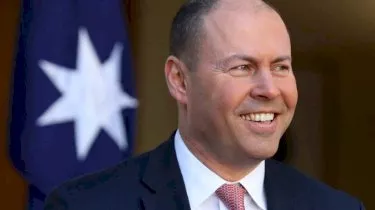 Government tipped to extend tax break for millions of Aussies
ANZ has predicted the federal government will extend the low and middle income tax offset (LMITO) into the next financial year as the largest single policy in the upcoming budget.
The offset, which Treasury has estimated comes at a cost of almost $8 billion per year, will make up the bulk of the $15-20 billion worth of new policy that ANZ expects will be announced in the budget on 29 March.
More than ten million workers are eligible for the tax break of up to $1,080 which was first introduced in the 2019-20 budget.
While the LMITO has already been extended twice due to the impacts of the pandemic, the government previously refused to confirm whether it would be extended again.
"The low and middle income tax offset is not a permanent feature of the tax system. We've introduced it due to the particular economic circumstances of the time," Treasurer Josh Frydenberg said last week.
The Australia Institute estimated that nearly 90 per cent of workers would face a higher tax bill next financial year if the LMITO was not extended.
ANZ also predicted that the budget deficit in 2022-23 would fall by approximately $18 billion with an improvement of around $80 billion over the five years from 2021-22.
"We expect the 2022-23 Budget to show a sharp improvement in the fiscal position due to an upwards revision to the economic outlook," the bank said.
"This will be a break from the recent pattern where the fiscal improvement from the economic outlook has been 'spent' in various ways."
The estimated $15-20 billion worth of new policies expected in the budget would be in addition to the $8 billion worth of non-COVID related spending from the mid-year economic and fiscal outlook (MYEFO) in December according to ANZ.
"In terms of policy announcements that we know of since MYEFO, there has been around $2.3 billion worth of spending, including policies like the $800 payments to aged care workers," ANZ said.
"We expect more policy announcements over the coming weeks as the budget draws closer."
Additionally, ANZ said that the upcoming election meant that it was unlikely that the Treasurer would move away from the first phase of the government's fiscal strategy, which prioritises a strong and sustained economic recovery into the second phase of fiscal repair.
"This is despite the unemployment rate being comfortably below 5 per cent and likely to be forecast in the budget to fall below 4 per cent over the next couple of years," the bank noted.
"We think the Treasurer will want to see it remain there for some time before moving to phase 2. We do, however, think the Treasurer will flag that it will be appropriate to do so later this year, if the unemployment rate moves broadly in line with the forecasts."
Forward this article to a friend. Follow us on Linkedin. Join us on Facebook. Find us on Twitter for the latest updates