Try another search or check out these top posts
Borrow
Up to $400bn of fixed rate home loans tipped to roll off into variable rates
Borrow
Up to $400bn of fixed rate home loans tipped to roll off into variable rates
A surge of refinancing is anticipated in the next couple of years.
Up to $400bn of fixed rate home loans tipped to roll off into variable rates
The unwinding of low fixed rate home loans from the major banks, made available thanks to the Reserve Bank's (RBA) term funding facility (TFF), is tipped to result in hundreds of billions of dollars in mortgages being refinanced during the coming years.
Australia's banks accessed a total of $188 billion of funding from the TFF before it closed to new drawdowns in March last year. The facility provides low-cost three-year funding and will continue to support low borrowing costs until mid-2024.
The RBA estimated that the TFF, alongside other assistance provided during the COVID-19 pandemic, had resulted in rates being cut by between 100 and 115 basis points.
As such, according to Nano digital home loans CEO and founder Andrew Walker, Australia is "sitting on the edge of the cliff of the fixed rate roll over".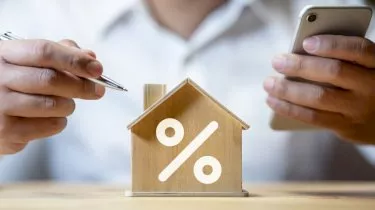 He noted that the Commonwealth Bank (CBA) had previously indicated $53 billion of fixed rate mortgages were expected to roll over into variable rates in the second half of 2023 alone.
"Assuming the other major banks mirror the same structure as the CBA, we could expect to see $400 billion in fixed rate mortgages rolling off into a variable interest rate in the next couple of years," Mr Walker said.
"If market expectations of rising rates are correct, these will be significantly higher, leading to a sharp lift in repayments. We expect those customers will be hungry for better, fairer rates and will look to the newer, digital players such as Nano to refinance."
With interest rates now set to begin rising, mortgage holders have also sought to lock in the current low rates with total refinancing of $14.28 billion per month according to data from the Australian Bureau of Statistics (ABS), up 18.7 per cent on the year.
Mr Walker said that Aussies were given the choice of switching their home loan provider or potentially paying a 'loyalty tax' by sticking with their existing lender.
With a series of rate hikes anticipated in the coming months, mortgage holders are now set to face thousands of dollars in extra repayment costs per year.
Based on a $500,000 loan with a 25-year term and a variable interest rate of 2.7 per cent, Savvy found that a rate hike of 1 percentage point would result in monthly repayments rising to $2,557 from $2,294, adding up to an additional $3,156 over the course of a year.
This could add to the 584,000 mortgage holders who were already considered at risk of mortgage stress in a Roy Morgan survey late last year.
Forward this article to a friend. Follow us on Linkedin. Join us on Facebook. Find us on X for the latest updates