Try another search or check out these top posts
Borrow
CBA launches digital home loan with 10-minute application
According to the bank, Unloan will provide a single low-cost interest rate to borrowers with an application time of as little as ten minutes.
CBA launches digital home loan with 10-minute application
According to the bank, Unloan will provide a single low-cost interest rate to borrowers with an application time of as little as ten minutes.
The Commonwealth Bank (CBA) has announced that it is now accepting applications for its simplified digital home loan offering, Unloan.
Unloan offers a single interest rate of 2.14 per cent for owner-occupiers and 2.44 per cent for investors with digital applications that purportedly take as little as ten minutes.
"As customer expectations continue to change, we know a growing number of Australians are ready to consider a digital home loan that's easy to get and more rewarding to live with. And, just as importantly, backed by a brand they know and trust," said CBA CEO Matt Comyn.
"By bringing together the pace and innovation of the start-up world with the scale and assets of Australia's leading bank, we've reimagined what a home loan can look like."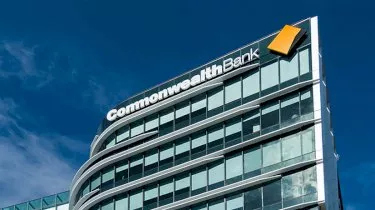 The bank confirmed that those looking to refinance their properties up to a value of $3 million and up to 80 per cent of their value can now apply through Unloan.
Customers will also receive a 'loyalty discount' that grows by 0.01 per cent p.a. every year up to a maximum of 30 years.
The launch of Unloan was announced alongside a number of other new initiatives from CBA, including the availability of CommSec within the existing CommBank app and the launch of the new Kit money app and digital information tool for kids.
"Driving digital innovation for our customers is core to our strategy. This is all about reimagining what it means to be a bank, and the ways in which a bank can anticipate and meet customer needs," said Mr Comyn.
"We seek to be the trusted centre of our customers' financial lives, using technology to build the best integrated and personalised digital experiences to suit all the ways our customers interact with us. Our strategy is to broaden and deepen our distinct and highly differentiated proposition to give customers more reasons to bank with the Commonwealth Bank."
The bank's micro-investing platform CommSec Pocket will be made available to all customers through the CommBank app in the coming months before general CommSec services are then made available later this year.
CBA said that the changes came in response to feedback from the growing number of CommSec investors.
"Customers tell us they want to be able to manage all of their money in one place and now they will be able to move seamlessly between their everyday banking and CommSec investing with one log-in that will give every qualified CBA customer access to CommSec's investing tool," Mr Comyn said.
Meanwhile, CBA said that the Kit app and digital information tool aimed to help kids learn about money and how to save, budget and manage their spending by providing them with their own account and prepaid card.
Initially launching as a pilot involving up to 5,000 customers, the bank said that Kit would allow kids to manage their own earning, saving, and spending through experiential learning with controls including spending limits being made available to parents.
Forward this article to a friend. Follow us on Linkedin. Join us on Facebook. Find us on X for the latest updates